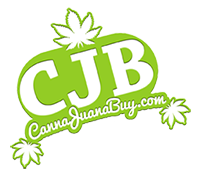 The next month will be so big for this industry and we want to show everyone that we are here for the long haul. Not paying for shipping is the key to online shopping bliss
Denver, Colorado (PRWEB) January 05, 2014
"We call Colorado home, but we love all of our fellow cannabis friends so we wanted to start the year with a bang by offering no cost shipping on any purchase from now until January 10th," said Sheri Springer, VP of Sales at The Marijuana Company (TMC) and CannaJuanaBuy.com (CJB).
From January 3rd until January 10th, http://www.cannajuanabuy.com is extending an offer to anyone that loves ancillary cannabis products such as handmade glass bongs, vaporizer pens and pipes to visit their site for incredible savings on any purchase.
"I know the holidays are over and reality has set back in, but we are just beginning to see this huge momentous stride for the industry and we want everyone to feel like they are a part of it. By teaming up with dispensaries, we are creating a dynamic duo that will last for years to come," said Steve Bederman, CEO of CJB.
CJB is beginning to team up with dispensaries all over Colorado to offer ancillary products to be sold in house so it's literally a one-stop shop for the consumer. For the rest of the US, CJB wants to offer a way to save money by shipping to their front door step until its legal in every state.
"The next month will be so big for this industry and we want to show everyone that we are here for the long haul. Saving money is the key to online shopping bliss," said Springer.
Visit http://www.cannajuanabuy.com to shop your cannabis heart out and don't pay for shipping on any purchase until January 10th.
About CannaJuanaBuy.com:
CannaJuanaBuy.com distributes ancillary products and services for the cannabis industry. Whether you're a grower, producer, dispensary owner or retail customer CannaJuanaBuy.com is a leading source for all things cannabis. Call us at 855-840-0862 or visit us online at http://www.CannaJuanaBuy.com