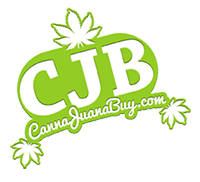 It's a fast economical way to reach customers
Denver, Colorado (PRWEB) January 06, 2014
"With so much happening with the cannabis industry the past week, CJB wants to reach out a hand to dispensaries and offer them the newest solution to mobile marketing," said Fred Stacey, COO of The Marijuana Company (TMC) and CannaJuanaBuy.com (CJB). "We are giving all dispensaries 500 FREE blast voice messages to any US number with a message up to 45 seconds in length."
CannaJuanaBuy.com is not only giving away the free 500 messages, but they are also waiving the set-up fee and there is no contract necessary.
"We want to do something good for the industry. This is one way we can team up with the dispensaries to help market both of our products to the same audience," said Steve Bederman, CEO of CJB.
CJB executives describe blast messaging as the delivery of the same message to answering machines/voice mails or to a live person answering their phone.
"It's a fast economical way to reach customers," said Stacey. "You can increase productivity over manual dialing by utilizing broadcast messaging to reach a target audience in just a fraction of the time."
CJB also offers SMS messaging and mobile websites for businesses.
Dispensaries can visit http://www.cannajuanabuy.com to get their free 500 messages (a $50 value) by entering coupon code J5IP6QP09C9S at checkout.
About CannaJuanaBuy.com:
CannaJuanaBuy.com distributes ancillary products and services for the cannabis industry. Whether you're a grower, producer, dispensary owner or retail customer CannaJuanaBuy.com is a leading source for all things cannabis. Call us at 855-840-0862 or visit us online at http://www.CannaJuanaBuy.com