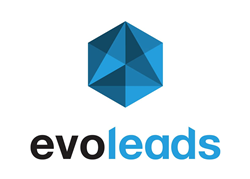 EvoLeads is excited to present their two innovative products to the industry during the Affiliate Summit West 2014 in Las Vegas.
Montreal, QC (PRWEB) January 06, 2014
EvoLeads will be holding a booth during the Affiliate Summit West 2014 to converse with affiliate marketers. The company first introduced their Software-as-a-Service (SaaS) online marketing tracking solution, as well as their cost-per-action (CPA) affiliate network to the market at Ad:Tech in November 2013.
Since its initial product launch, the software has gained recognition as an innovative tracking platform. The company looks to grow consumer confidence among the industry's elite advertisers and networks.
Although the brand is still a new face in the market, the company has already dedicated more than two years of effort to the development of their products, bringing the industry mature, cutting-edge yet low-cost products and services.
EvoLeads' SaaS tracking solution helps online marketers to effectively track and analyze their marketing campaigns. In-time performance reports and analytics are delivered to users, which provide insightful information regarding their on-going online marketing campaigns. This allows subscribers to make immediate adjustments to increase their return on investments. The software interface also provides a great user experience with its user-friendly design.
The company is currently providing a 2-month free trial to all migrating subscribers from other platforms. After the trial period, the software is priced competitively at $499/month (the trial offer is valid until January 31st, 2014).
In addition to the tracking solution, EvoLeads also provides a unique CPA affiliate network under the name of Evo Marketplace. This platform differs from common CPA networks by bringing various networks together in one arena. Evo Marketplace is not just one CPA network; it is a community of networks. By joining Evo Marketplace, advertisers and publishers will have access to their counterparts across boundaries, creating maximum potential and productivity.
EvoLeads is excited to present their innovative products to the industry during the Affiliate Summit West 2014 in Las Vegas. The company views the summit as a great opportunity to network with affiliate marketers and to showcase the significant values that their products can bring to all industry stakeholders.
Attendees can visit EvoLeads at booth 317 and 319 during the summit.
About EvoLeads
EvoLeads is a Montreal-based affiliate marketing company, which aims to revolutionize the affiliate market. The company provides a cutting-edge and cost-effective SaaS-based online marketing tracking solution as well as an Evo Marketplace affiliate network. As a young company, EvoLeads constantly seeks to make innovations in products and services.