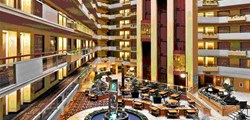 Vista, CA (PRWEB) January 04, 2014
Dimension One Spas (D1) is hosting two dealer sales trainings coming up in Orlando, FL on January 9th 2014 and San Antonio, TX on January 15th. These national spa training sessions are designed to give dealers a jump start in the New Year with defined goals and refreshed tools. It's also a great time for new dealers to get official D1 sales training before the hot tub season begins in March.
These one-day power sessions include class time with extensive product training, in-depth sales and closing, final exam and awards. Attendees who complete, will earn the title, "Certified Spa Consultant" as a part of the D1 training curriculum. Dealers who attend will also be even more prepared for D1 Spas' Annual Dealer Retreat in La Jolla, CA, taking place in early February.
For more information on D1's national sales training sessions, email Robert Randall at rrandall(at)d1spas(dot)com
###
About Dimension One Spas
Dimension One Spas (D1), founded in 1977, is the industry leader in designing and manufacturing luxury home hot tub hydrotherapy and aquatic fitness products. D1 has combined its innovations in materials, science and water technology to bring customers the most advanced spas in the world. D1 has created a benchmark for quality and innovation, offering four distinct high performance collections. Please visit http://www.d1spas.com for more information.