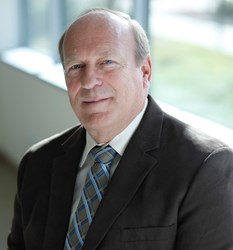 Broomfield, CO (PRWEB) January 06, 2014
MWH Chairman and CEO Alan Krause announced two new leadership roles for MWH executives effective immediately. Long-time senior executive Bruce Howard changed from his role as president of the Americas Government and Infrastructure group to now leading strategic projects and business development opportunities for the global company. His new title is executive vice president and chief of development, a newly created role. Dr. Marshall Davert, an MWH executive with a proven track record of project delivery, will serve in the role of operating president for the Government and Infrastructure business segment in the Americas and in Asia Pacific.
"Bruce and Marshall have demonstrated their dedication to client needs in the wet infrastructure space," said Krause. "Whether it is in leading programs, client strategy and planning, engineering design or in the execution of new technology to aid clients in their project delivery, both have a track record in using their expertise to change the way clients are implementing their water and energy projects."
Howard has more than 40 years of international engineering, program and construction management experience. He joined MWH in 2002. Having served the company in a number of roles, he was recently promoted to executive vice president. Howard is a retired colonel with the United States Army and spent 26 years with the U.S. Army Corps of Engineers. Howard holds a bachelor's degree in chemistry from South Dakota School of Mines and Technology and a master's in environmental engineering from the University of Florida. Howard is a member of the Board of Directors for MWH Global, a Fellow with the Institution of Civil Engineers, and a member of the Board of Directors of the WateReuse Research Foundation.
Spanning 17 years, Davert's career at MWH has taken him to leadership posts in several MWH locations including Sydney, Australia, where he most recently served as president of the Asia Pacific region. His technical expertise includes all aspects of integrated watershed planning and management. Recently, he was appointed to the Dean's Advisory Council at the UCLA Henry Samueli School of Engineering and Applied Science. Davert received his Master of Science degree in civil engineering from UCLA in 1991 and a doctorate from UCLA in 1993. He also completed the General Management Program at Harvard Business School.
Both executives will be based out of the company's Broomfield, Colo., headquarters.
About MWH Global
MWH Global is a strategic consulting, technical engineering and construction services firm leading the wet infrastructure sector. Offering a full range of services and innovative, award-winning solutions beginning in the initial planning phases through construction and asset management, we partner with our clients in multiple industries to implement projects and programs that focus on water, energy, natural resources and infrastructure. Our 8,000 employees in 35 countries spanning six continents are dedicated to fulfilling our purpose of Building a Better World, which reflects our commitment to sustainable development. MWH is a private, employee-owned firm with a rich legacy beginning in 1820. For more information, visit our website at http://www.mwhglobal.com.