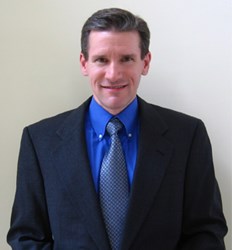 Sterling Heights, MI (PRWEB) January 03, 2014
A leading dentist, Dr. Michael J. Aiello can now help patients achieve optimal oral health with his use of laser gum disease treatment in Sterling Heights. Proper treatment of periodontal infection is an important way of ensuring not only oral but overall health and the Laser Assisted New Attachment Procedure (LANAP) offers superior results with virtually no discomfort, alleviating symptoms such as bleeding gums when flossing.
LANAP was the first laser gum disease treatment in Sterling Heights to be cleared for use by the FDA. It utilizes the PerioLase® MVP-7™ laser to hone in on diseased gum tissue and essentially vaporize it, leaving all healthy gum completely intact and unaffected. Traditional surgeries that cut out unhealthy tissue also end up with some healthy gum being lost in the process. The ability to retain a maximum amount of tissue can prevent further problems or procedures such as gum grafts. The absence of cutting and sutures is a big benefit to patients, as it dramatically reduces the discomfort and recovery period typically associated with gum disease surgery. Most people are able to leave Dr. Aiello's office and go back to their normal activities for the day.
Gum disease can be detected early by some common signs like tenderness, redness and swelling or bleeding gums when flossing. People who notice any of these things may be able to benefit from effective gum disease treatment in Sterling Heights. It not only eliminates the periodontal infection but can also protect against an increased risk for other health conditions. Medical and dental professionals alike have linked gum disease to conditions such as heart disease, stroke, preterm birth, low birth weight and diabetes. Such information makes it clear that maintaining healthy gums is yet another way to maintain one's overall health.
If you or someone in your family notices bleeding gums when flossing or any other signal of gum infection, you are encouraged to contact Dr. Aiello's office for a consultation or visit his website at http://www.michaelaiellodds.com where you can access more patient-centered information. Dr. Aiello and his staff welcome your questions and look forward to helping you achieve healthy gums and a healthy life.
About the Doctor
Dr. Michael Aiello is a general dentist offering personalized dental care for patients in Clinton Township, MI since 1989. Dr. Aiello received his DDS degree from the University Of Michigan School Of Dentistry and continues to take advanced courses and education. Dr. Aiello has trained at world renowned institutions including The Center for Advanced Dental Studies, The Harvard University School of Dental Medicine, and The Institute for Advanced Laser Dentistry. He is part of one percent of dental professionals providing the LANAP FDA cleared laser procedure for gum disease and periodontal treatment. To learn more about Dr. Aiello and his dental services visit his website at http://www.michaelaiellodds.com.