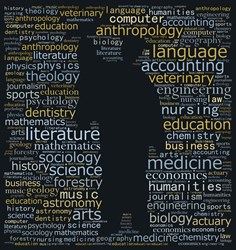 MindLaunch matches students with teachers who are specialists in both the subject area being tested & test taking strategies.We understand why students are missing questions on practice tests so we work with them to understand how to get them right.
Los Altos, CA (PRWEB) January 06, 2014
Now that the PSAT test scores are published, high school students need to start preparing for upcoming college entrance exams. MindLaunch, a premier online tutoring company, today announced its 2014 curriculum designed to create high-quality college entrance test prep plans that focus on the subjects where students need the most help.
MindLaunch employs principal educators who are U.S. licensed and screened, classroom-experienced teachers who start by analyzing the student's PSAT scores to determine whether they would score higher on the SAT or ACT exam. Teachers then create a roadmap maximized to meet student goals with focus on the subjects where enhanced learning is needed to increase test scores. Additionally, MindLaunch helps parents and students determine which SAT or ACT test dates would be most compatible with other academic and family activities.
"Our goal is to make students successful as they navigate through the challenging college admissions process," said Elaine Sigal, MindLaunch Founder and Chief Education Officer. "Our online tutoring curriculum is designed to help students and their families regardless of where they live geographically."
Unlike other online scholastic tutoring programs, MindLaunch conducts its classes in a virtual classroom equipped with two-way video and audio plus interactive whiteboards for a high-quality, immersive learning experience. Parents may select between scheduled one-to-one or small-group classes.
The MindLaunch college advising team includes licensed guidance counselors who guide students and parents through the overall process, from initial college planning and selection through submitting applications. English teachers are available to assist students as they create their college application essays. Math, critical reading and science teachers focus on standardized college test preparation.
To get started with a MindLaunch online tutor, please visit http://www.mindlaunch.com, email info(at)mindlaunch(dot)com or call 888/795-5855.
About MindLaunch
MindLaunch (http://www.mindlaunch.com) is a tutoring and online educational resource featuring academic and enrichment learning programs for K-8 and high school students, as well as college and professionals. Individual and group lessons are tailored to any student's needs and geographic location. Tutoring sessions are taught by experienced, U.S. licensed teachers using state-of-the-art interactive web tools. MindLaunch was named a top ten online tutoring company in 2013 by Top10Reviews.com. Follow MindLaunch on Facebook (https://www.facebook.com/MindLaunchEd) and Twitter (https://twitter.com/MindLaunchEd).
MindLaunch Contact:
Pattie Adams
888/795-5855 x805
pattie(at)mindlaunch(dot)com
http://www.mindlaunch.com