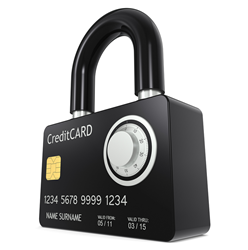 Newly Released PCI DSS policies and procedures Now Available for Immediate Download from the PCI Experts at pcipolicyportal.com.
Atlanta, GA (PRWEB) January 06, 2014
Merchants and service providers can now download industry leading PCI DSS policies and procedures from the payment card industry experts at pcipolicyportal.com. The PCI DSS policies and procedures templates, along with dozens of other essential documents, are essential for PCI compliance for merchants and service providers. If your organization stores, processes, and/or transmits cardholder data, then PCI DSS compliance is an absolute mandate, no exceptions.
What's needed is high-quality, top notch documentation, such as the PCI DSS policies and procedures offered for instant download from pcipolicyportal.com consisting of the following material:

Section I: Easy-to-follow, step-by-step process for becoming PCI compliant - authored by payments experts with a focus specifically on merchants and service providers needing clear and concise directions for PCI DSS certification.
Section II: Industry leading set of policies and procedures developed specifically for PCI compliance as required by the PCI DSS standards.
Section III: High-quality, PCI DSS information security manual as also mandated by the PCI DSS standards for PCI compliance.
Section IV: Certificate of compliance to be self-awarded upon meeting all requirements for PCI compliance.
Section V: Security awareness and training packet complete with numerous industry leading documents.
The PCI DSS Policies and Procedures from pcipolicyportal.com are without question some of the very finest and most comprehensive security documentation found anywhere today, so now's the time to get serious about PCI DSS compliance. It starts by visiting pcipolicyportal.com today.