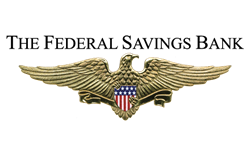 The aggressive market and competition among buyers helped drive up prices aggressively in 2013.
Chicago, IL (PRWEB) January 04, 2014
With low inventory and rising home prices, the housing market largely favored sellers at the end of 2013. As inventory increases and the rapid rate of price appreciation begins to slow down, the advantage may be turning away from sellers in 2014.
According to Redfin on January 3rd, 65 percent of agents said that now is a good time to sell your home, as opposed to 72 percent in the third quarter of 2013. While the majority still believe the market is most beneficial for sellers, fewer think that now is the best time to list a home for sale.
In fact, most still agree that the buyers face many challenges when shopping for a home, in part due to a lack of available housing. The aggressive market and competition among buyers helped drive up prices aggressively in 2013. First-time home buyers in particular have had a hard time breaking into the market and finding a home.
"These days, finding the right home is more difficult than ever; with such limited inventory available, buyers who need to move now often have to compromise on upgrades or location to find a home that meets their budget and basic needs," said Marcus Fleming, Redfin's Phoenix market manager.
Positive outlook for 2014
Fortunately, the price spikes seen in 2013 are unlikely to occur next year. The economy has made major improvements, including higher consumer confidence, more hiring and improved household
finances.
According to Bloomberg on December 31st, Americans were more confident in the economy during 2013 than during any other time in the last six years. The Bloomberg Consumer Comfort Index reached a rating of minus-31.4 in 2013. The previous high was in 2007, when the index attained a minus-10.5. While the consumer outlook is still negative, it has significantly improved from the recession, revealing that consumers may be more willing to invest in the economy this year. As consumer spending accounts for 70 percent of the U.S. economy, confidence is an important indicator for economic projections.
Americans are feeling more confident as a result of more hiring during 2013. A recent report from the Department of Labor announced that jobless claims fell to 339,000 for the week ending Dec. 28, representing the lowest level in a month.
Mortgage rates
What may impact homebuyers the most in 2014 are rising mortgage rates. Since the Federal Reserve's December announcement that it would begin to taper quantitative easing by $10 billion, mortgage rates have begun to rise. While some may be worried about the availability of a low rate mortgage, higher rates may help stabilize the housing market.
As the new year started, mortgage rates rose to an average of 4.53 percent for a 30-year fixed-rate loan, The Washington Post reported on January 2nd. The average 15-year fixed-rate mortgage climbed higher for the third week in a row to 3.55 percent. As economic conditions continue to improve and more housing inventory is expected, homebuyers will still be able to find affordable markets.
Contact The Federal Savings Bank, a veteran owned bank, to find out more about first-time home buyer loans.