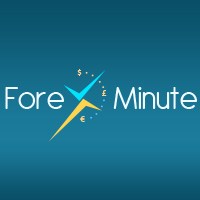 The portal also supports bloggers and website owners that are equally dedicated in offering people with the latest activities on forex; considering which it now offers a whole range of forex trading tools.
London, UK (PRWEB) January 10, 2014
ForexMinute, one of the world's leading forex resource portals, has always worked towards strengthening traders' minds with its range of educational services. The portal supports bloggers and website owners with the latest activities on forex; considering which it now offers a whole range of forex trading tools.
The best thing about these forex trading tools is their activeness in bringing the latest feeds from the market as soon as they come out of the wires. The spokesperson for ForexMinute Mr Jonathan Millet states: "Integrating these tools with a new or existing web page ensures the increase in the credibility of your blog, as visitors soon find themselves following the updates presented via our tools."
He adds, "Our tools are easily manageable, user-friendly and customizable according to the size of your web pages. They are also well-designed to suit and enhance the look of your website. Users just have to enter their specifications upon selecting their preferred tool, and they will be given a code that can be easily settled with their existing website code."
The available forex tools at ForexMinute are the Economic Calendar, Online Currency Converter Widget, Real Time Forex Quotes, Exchange Rates, Profit and Loss Calculator, Pivot Point Calculator, Fibonacci Calculator, Live Forex Rate Ticker, City Times Ticket, as well as ForexMinute's very own news and blog widget offering live feeds of forex, Bitcoins, and Litecoins market.
About ForexMinute
ForexMinute, the world's leading finance education portal, has become a one-stop solution provider for offering Bitcoin trading tips as well as for those seeking Bitcoin news. It helps Bitcoin brokers by providing them with a high-end user-friendly trading experience to traders with an array of resources e.g. latest financial news, fundamental analysis, technical analysis, Bitcoin tools and others.
For more information, visit http://www.forexminute.com or call +1 800 758 5780.
You can have the ForexMinute newsletter delivered to you each trading day. Simply sign up today. You will be kept up to date on the latest market action. It's free and simple - http://www.forexminute.com/newsletter.