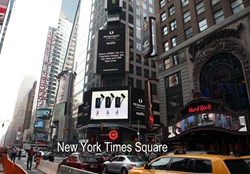 Keychain charger is designed with SYNC cable, 1000mAh power and flash memory for emergency usage by Esorun.
Las Vegas, Nevada (PRWEB) January 06, 2014
The CES 2014 is right around the corner and Esorun plans on displaying some of their stylish patent products. CES 2014 will be held in January, in Las Vegas. Individuals who are interested in viewing Esorun's displayed products are encouraged to visit booth number: 61010 in LVH hall.
Esorun is:

A professional power products supplier
A professional Apple accessories manufacturer
An Apple's MFi 6.1 license possessor
One of the products that will be displayed is FA70-the Patent iPhone 5 battery stand with MFi. The features of this include:

Smooth Side-Slip and landscape stand
A Durable Design with a charging cable that is concealed
Enjoy texting, movies, GPS navigation, taking photos and videos
They will also have the Patent KR800-3in1 keychain charger with function of flash memory and SYNC cable on display. This is a smart gadget that the public must see. This product features:

A keychain charger of 1000mAh
Keychain SYNC cable
USB flash Drive
3 in 1 – beyond your image
Smart size: 71x31x12mm
Connector Type: Micro USB, 8-pin and 30-pin
Blade 5 is the third product that will be on display. The Blade 5 is a patented Qi wireless case for iPhone 5S. Many individuals claim that this is the thinnest and best wireless receiver for the iPhone. The product features:

MFi authorization pending
Qi certificate pending
Thin as a blade and light as a feather, but still strong
Size 125.4x60x5x10.8 mm
The fourth product that will be on display is the Wireless External Hard Drive. This product will allow users to extend their mobile device storage to 1,000 GB. With this device, users will be able to save and share their data with friends wirelessly. It uses a wireless router and backup power charger and will allow users to connect to the Internet and WiFi HDD simultaneously.
For those individuals who are in attending CES 2014 to looking for new creative products Esorun will be releasing, their booth number will be 61010 in the hall of LVH.
About Esorun:
Esorun is popular for supplying iPad accessories, iPhone accessories, wireless external drives, power banks,wireless chargers and various other mobile accessories. They are a professional technology company and their headquarters is located in Shenzhen, China.