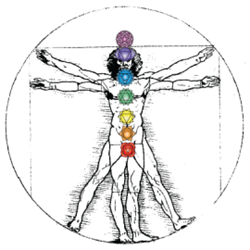 Washington, DC (PRWEB) January 07, 2014
StudioLiveTV, in an exclusive filming agreement with Therapeutic Yoga of Greater Washington, will be on-site capturing the Medical Yoga Symposium, on January 11-12. The groundbreaking event will bring together multi-disciplinary practitioners and researchers to address the intersection of integrative medicine, yoga therapy practice and research, and the science of transformation.
StudioLiveTV will be filming key moments/interviews, workshops, and Master Classes during the weekend.
"We're thrilled to partner on this unique, integrative event that is the Medical Yoga Symposium. It so perfectly aligns with our vision of bringing mindfulness, health, and wellness to the medical community and workplace, and it is an honor to be a part of, and capture, such an important weekend," said Tania Neild, StudioLiveTV founder.
The symposium will take place over two days, first, at the Freer and Sackler Galleries of the Smithsonian's museums of Asian art, in conjunction with the Yoga: The Art of Transformation exhibition and, next, at the Marvin Center of the George Washington University. Keynote speakers will include Dean Ornish, MD, founder of Preventive Medicine Research Institute; and Dr. Amrita McLanahan, holistic physician from the Satchidananda Ashram of Yogaville, Virginia.
StudioLiveTV will give teachers, students, and professionals throughout the field of integrated health, medicine, yoga, and beyond, the opportunity to experience moments from the symposium they may have missed or were unable to attend through a SLTV custom channel on demand 24/7. Additionally, StudioLiveTV will provide educational and class experiences, and opportunities for furthering study long after the Symposium has concluded, and when most convenient.
Symposium topics include Fine Art and Science of Yoga, Yoga Practice in Modern Society, Yoga as a Therapeutic Intervention, Transformations in Modern Medicine, and Scientific Research on Yoga and Yoga Therapy. Attendees are eligible for CME, CNE and CEU credits for Day 1 and Day 2 programs, which are accredited by GWU-SMHS, Catholic University of America, and The Yoga Alliance.
About StudioLiveTV
StudioLiveTV powers yoga/fitness teachers, healthcare experts, and wellness providers with a branded, secure, private video channel to stream classes and workshops on-demand, through all Internet/mobile platforms. StudioLiveTV's channels are designed to feed the heart, mind, and body, of real people with real lives.
About Therapeutic Yoga of Greater Washington
Linda Lang works through TYGW, to collaborate with medical advisers, health professionals and rehabilitation specialists to offer comprehensive teachings based on classical yoga practices that are targeted and effective. She integrates therapeutic yoga into all classes, public and private, to help people cope with injuries and illness, pain, emotional adjustments, challenges of aging, limiting conditions and life-style changes. She works with medical students and residents through the GW- Center for Integrative Medicine and the Department of Psychiatry as a clinical instructor. TYGW offers educational programs throughout the year.