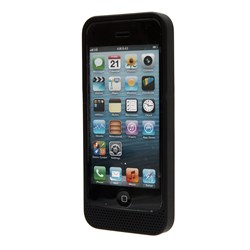 Dallas, Tx (PRWEB) January 06, 2014
OnTrion, the manufacturer of extended batteries and accessories for all the major smartphones, is pleased to announce a new partnership with United Cellular. By joining forces with United Cellular, OnTrion can now get its entire LifeCHARGE battery case and Power Bank universal charger product line into the hands of Dallas/Fort Worth residents faster. It also helps these individuals ensure their iPhone 5/5s, iPhone 4/4s, Samsung Galaxy S3, Samsung Galaxy S4, smartphone and iPad is always charged.
Based out of Grapevine, Texas, United Cellular is a wireless telecomm provider for the Dallas/Fort Worth area. Because the company is a preferred Sprint retailer, it carries all of the most popular smartphones, including the iPhone 5/5s, the iPhone 4/4s, the Samsung Galaxy S3 and the Samsung Galaxy S4.
Through this new partnership with mobile phone battery and accessories manufacturer OnTrion, United Cellular can now keep all of these phones powered up like new. That's because the alliance allows United Cellular to distribute the entire OnTrion LifeCHARGE battery case and Power Bank product line.
For additional information on the OnTrion LifeCHARGE battery case for iPhone and Samsung Galaxy and the universal Power Bank charger for smartphones and tablets, visit the company on the Web at http://www.ontrion.com. To learn more about the superior extended life features these products offer, contact OnTrion's Palki Kochar.
CONTACT INFORMATION:
Palki Kochar
13650, TI Blvd., Suite #309
Dallas, TX 75243
(877)676-0877
http://www.ontrion.com