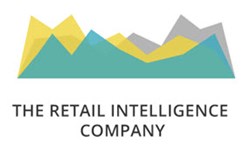 Receiving accurate and up-to-date pricing information is critical to our success. Upstream Commerce leverages strong technical resources and creative approaches to provide the information we need, in a variety of user-friendly ways. - eBags
Austin, Texas (PRWEB) January 07, 2014
eBags.com, the world's leading online retailer of luggage, handbags, business cases, backpacks and accessories, has chosen premier Retail Intelligence solution provider, Upstream Commerce, as its pricing and assortment intelligence provider.
"We're extremely happy to work with eBags to extend its leadership in today's evolving, ever-more-competitive and crowded marketplace," said Upstream Commerce co-founder and CEO, Amos Peleg.
Peter Cobb, eBags' co-founder and Executive Vice President said: "Receiving accurate and up-to-date pricing information is critical to our success. Upstream Commerce leverages strong technical resources and creative approaches to provide the information we need, in a variety of user-friendly ways."
About Upstream Commerce
Upstream Commerce is dedicated to helping retailers around the world compete more effectively, boost sales and grow profit margins, optimize pricing and assortment and improve merchandising strategies and tactics through the use of advanced automated real-time intelligence gathering and analytics.
The company was founded by seasoned retail technology experts with the purpose of simplifying and streamlining the complex data gathering and processing required in retail intelligence so retailers can concentrate on driving revenue.
Upstream Commerce's Retail Intelligence Suite offers retailers the powers of both Pricing Intelligence and Assortment Intelligence in one, helping retailers create more effective merchandising strategies as well as identify opportunities for better execution of pricing and assortment management.
To find out more about Upstream Commerce's Retail Intelligence Solution and to get your own free demo account -- visit http://www.UpstreamCommerce.com or call 1-800-815-1842.
About eBags
eBags is the world's leading online retailer of luggage, handbags, business cases, backpacks and accessories. With over 19 million bags sold and 2.8 million unbiased customer reviews, eBags features over 50,000 products from 500 brand names such as Fossil, Samsonite, Tumi, The North Face, Dakine, JanSport, Kenneth Cole, Vera Bradley, kate spade and Nike. For more information on eBags, please visit http://www.eBags.com.
-30-
About this news release, interviews, more information:
Naomi K. Shapiro, M.A.
Manager, Upstream Commerce Media, Content & PR
NaomiS(at)UpstreamCommerce(dot)com
For company & product information:
http://www.UpstreamCommerce.com or call 1-800-815-1842