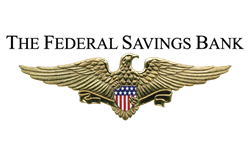 Chicago, IL (PRWEB) January 05, 2014
The US senate will take an important vote tomorrow, January 6th to decide who will head the Federal Reserve for the next 4 years. The overwhelming expected candidate is Janet Yellen, current Vice Chair of the Board of Governors, The Federal Savings Bank encourages individuals to follow the statements of the selected candidate in the aftermath of the vote as it may be telling of the feds intentions to further taper quantitative easing in 2014.
Next week will be quite eventful for the economic spectators beginning with the selection of the Federal Reserve chairman on Monday. Wednesday, January 8th, will probably be the most eventful day for lenders and homebuyers alike. US mortgage applications will be reported which have not been released by the Mortgage Bankers Association since December 24th. Also, as shown on the TradingEconomics.com US economic calender, The Federal Reserve will also be giving a statement on the state of the economy which may or may not be shared by the upcoming chairman, only time will tell.
On Thursday, January 9th initial jobless claims will be reported which will finish off the record for 2013. On Friday, the all-important national unemployment rate will be reported setting the tone for 2014. The Federal Savings Bank is looking for a continued decline in the rate given November's stellar decline in initial jobless claims ending the week of December 21st. If all reports and statements are positive The Federal Savings Bank expects to see mortgage rates climbing even higher. The lender which hopes individuals will apply for a home loan now before rates and home prices make their probably move higher! Thus no time is better than now to apply for a home loan.
Contact the Federal Savings Bank, a veteran owned bank, to find out more about affordable mortgage options.