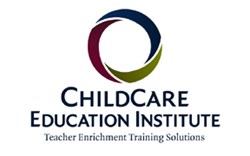 CCEI offers this online assessment course at no-cost to new users in January as a way for educators to try online training.
Duluth, GA (PRWEB) January 06, 2014
ChildCare Education Institute® (CCEI), a distance learning professional development and certificate provider, offers CCEI1200: Assessing Young Children: Part 1 – Introduction to Assessment as an online no-cost trial child care training course to new CCEI users during the month of January in recognition of Mental Wellness Month.
This introductory course is the first in a three-part series dealing with the assessment of young children. Students completing this course will have an understanding of the importance of assessing young children and creating a narrative summary for the assessment of each child. Upon successful completion of this course, students should be able to define assessment, list why it is important for teachers to assess young children, list the four basic areas addressed by developmental milestones, and define "performance-based assessment". Upon successful completion of the course exam, students will receive 0.1 IACET CEU and immediate, unrestricted access to course documentation.
"It's so important that child care professionals know proper evaluation techniques for the most developmentally appropriate childhood assessments, and this training course assists that preparation with the information it provides," says Maria C. Taylor, President and CEO of CCEI. "CCEI offers this online assessment course at no-cost to new users in January as a way for educators to try online training."
This beginner-level training course is available as a trial course to new users with CCEI account creation in January. Current CCEI users with active, unlimited annual subscriptions can enroll in professional development courses at no additional cost when logged in to their CCEI account. Users without subscriptions can purchase child care training courses as block hours through CCEI online enrollment. For more information, visit http://www.cceionline.edu or call 1.800.499.9907, prompt 3, Monday - Friday, 8 am - 5 pm EST.
About CCEI
ChildCare Education Institute® provides high-quality, distance education certificates and child care training programs in an array of child care settings, including preschool centers, daycare, family child care, prekindergarten classrooms, nanny care, and more online training. Over 100 English and Spanish child care training courses are available online to meet licensing, recognition program, and Head Start training requirements. CCEI also has online certification programs that provide the coursework requirement for national credentials including the Online CDA, Director and Early Childhood Credentials. CCEI is nationally accredited by the Accrediting Commission of the Distance Education and Training Council (DETC), has been accredited as an Authorized Provider by the International Association for Continuing Education and Training (IACET), 1760 Old Meadow Road, Suite 500, McLean, VA 22102; 703.506.3275, and is authorized under the Nonpublic Postsecondary Educational Institutions Act of 1990, license number 837.