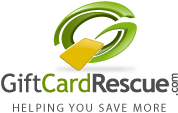 Per Carrie Brenner - "People like being able to exchange their gift cards, just like exchanging a regular gift."
Baltimore, Maryland (PRWEB) January 07, 2014
According to Prosper's Consumer Insights Director Pam Goodfellow, "Gift givers know that many of their loved ones may have been holding back on spending on themselves all year long, and would love nothing more than to receive a gift card that allows them to purchase whatever they want." But according to some statistics, you are also needlessly giving companies money for nothing.
According to the CEB TowerGroup, around 2 billion dollars charged to gift cards went unredeemed in 2012 alone, which is around 8-10% of all gift card purchases. In other words, when a person gives a gift card of, say $100, they are more than likely giving 8-10 dollars to a company for no reason in particular. This explains why companies love gift cards, and why they are now a staple in the aisles of virtually every WalMart, Home Depot or Target, to name a few.
Since the start of the New Year is a time to take stock, go on a diet, pledge to travel more--to name a few of the most popular resolutions--how about a resolution to not waste money? But why, one might ask, would someone want to part with a gift card? Perhaps they are the recipient of a not-so-subtle hint from Mom, who bought a gift card to a local baby store. The problem is, they have no kids. Or what about that gift card to Sears, when there is no Sears within a 100 mile radius. So, if a person found themselves on the receiving end of a gift card that, to be honest, they're not going to use, the best advice is that nothing needs to be wasted!
Thanks to companies like Gift Card Rescue, one no longer has to waste someone's hard earned money, nor give money to a company who doesn't need it. With a company like Gift Card Rescue, people have options: they can sell the gift card they don't want, or buy the gift card they do want (for a discount of course).
It is interesting to note that, historically speaking, gift cards are a relatively new phenomenon. Someone doing some Christmas shopping in 1993 could not have found one, at least one of the plastic variety. Credit Nieman Marcus with selling the first cards in 1994, though the cards were novelty items. It was the next year, in 1995, that Blockbuster displayed the almighty gift card. Soon, Starbucks revolutionized the process by offering cards that could be "swiped" on multiple occasions--actually, people didn't swipe a card back then--which has worked out well for them, since 20% of gift cards are for a hot cup of coffee. The rest is history.
But why are gift cards so attractive to today's consumers? When one gifts a gift card, they are releasing themselves from the (often burdensome) responsibility of buying that perfect gift, and of that feeling of "gift failure." And in a society that has become increasingly transient, it is just easier to give a gift card than struggle for weeks about what to get your uncle for Christmas, who lives two states away.
What do gift cards tell us about ourselves and consumer habits in the 21st century? From the gift card to the ability to buy or sell other gift cards the point is clear--people believe that their purchasing power should never be curtailed. As consumers, they want options, and they value options so much they find it unnecessary to even be relegated to shopping at a particular store when given a gift card. With the brilliance of companies like Gift Card Rescue, one never has to be limited in where they redeem their card again. Sell a card or buy another's--whether it's from WalMart, Home Depot, Target, etc--it's that easy!
So, to answer the question of "To Gift Card or Not to Gift Card?," the answer is definitely yes, but responsibly. Waste nothing with the help of Gift Card Rescue.