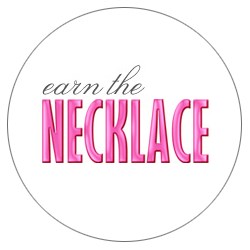 Thanks to a large number of stories, the sugar baby/sugar daddy relationship came out of the shadows and into the mainstream in 2013.
West Palm Beach, FL (PRWEB) January 06, 2014
EarnTheNecklace.com, a revealing and engaging web site with articles written by women who exchange their stories and confessions about being in a relationship with a much older man, is looking back at the top news stories in 2013.
"Thanks to a large number of stories, the sugar baby/sugar daddy relationship came out of the shadows and into the mainstream in 2013," says Riya Beaumont, EarnTheNecklace.com's content editor. "Not only did EarnTheNecklace.com make headlines in March 2013 when it launched, but a number of celebrity age-gap dating stories captivated our imaginations."
The top age gap dating news story in 2013 involved the tragic death of 40-year old actor Paul Walker, who was in the passenger seat of a Porsche that hit a pole and tree before bursting into flames. Walker left behind a 15-year-old daughter, Meadow, and 23-year-old long-term girlfriend Jasmine Pilchard-Gosnell. Walker started dating her in Hawaii when she was 16 and he was 33. (Source: Duke, A., "'Fast & Furious' star Paul Walker killed in car crash," CNN.com, November 30, 2013; http://www.cnn.com/2013/11/30/showbiz/actor-paul-walker-dies/.)
"Much has been made of Walker's tragic death and relationship with his much younger girlfriend," Beaumont notes. "While Pilchard-Gosnell is just eight years older than the 15-year-old Meadow, it's important to remember that Walker and Pilchard-Gosnell met and dated in Hawaii, where the age of consent is 16."
The second biggest age gap dating story occurred back in July, when 53-year-old caustic movie mogul Simon Cowell made the headlines with the reveal that his much younger lover, 36-year-old socialite Lauren Silverman, was pregnant. The story was front page fodder because Silverman also happened to be the wife of his close friend, Andrew Silverman. (Source: Cartwright, L., et al., "Simon Cowell blindsided by news he's expecting first child with close friend's wife Lauren Silverman: 'He didn't have a clue,'" NYDailyNews.com, July 31, 2013; http://www.nydailynews.com/entertainment/gossip/simon-cowell-expecting-child-report-article-1.1413477.)
"At the time, EarnTheNecklace.com conducted a poll and found that almost 25% of all respondents approve of Simon Cowell having an affair with his best friend's much younger wife. What the poll also showed was that the vast majority of sugar babies prefer to be in a monogamous, mutually beneficial, traditional relationship with their sugar daddy," Beaumont adds. "At EarnTheNecklace.com, we understand that there are many different dynamics to a relationship."
The third biggest age gap dating-related story in 2013 belongs to Michael Douglas and Catherine Zeta-Jones, who share a 25-year age gap. The couple announced they had temporarily separated in August to evaluate and work on their marriage. As of this writing, the temporary separation continues. (Source: Hare, B., "Catherine Zeta-Jones, Michael Douglas separate," CNN.com, August 29, 2013; http://www.cnn.com/2013/08/28/showbiz/celebrity-news-gossip/douglas-zeta-jones-split/index.html.)
"Even when things are seemingly perfect, it takes a lot of work and effort to build a successful relationship," Beaumont observes. "When it comes to relationships with large age gaps, couples are more likely to face additional issues relating to children, marriage, and intimacy, which can lead to other obstacles or disagreements."
"At EarnTheNecklace.com, we expect 2014 to be another interesting year for both celebrity age gap dating and more traditional sugar baby/sugar daddy relationships," she concludes. "And the one-million-plus readers who visit EarnTheNecklace.com each month can relax knowing we will be covering each and every juicy angle."
To learn more about Earn the Necklace, visit the web site at http://www.EarnTheNecklace.com. The site wants to hear from women dating or married to men 20 years or more their senior! And if it's a story they publish, they'll pay $500.00, with an opportunity to write more.
About the Web Site: Earn the Necklace (EarnTheNecklace.com) is a web site featuring stories written by women in relationships with much older men and who want to help other women in the same situation. The site helps women in this position understand and navigate the potential ups, downs, joys, trials, and even unforeseen consequences, all based on real-life stories from women who have been in the same situation. The web site also offers other celebrity gossip and juicy stories, all geared towards those who are in a relationship with a much older man.