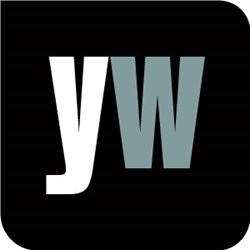 London, UK (PRWEB UK) 28 January 2014
Singer Beyonce has attributed the freedom she felt in writing her latest album to the fact that she is now in her 30's, Newstalk ZB reported January 5th. The article, "Beyonce feels a 'responsibility' to her fans and their children," noted that the singer claimed her recent self-titled album has given her the opportunity to be herself after spending 15 years focusing on how she appeared to her younger fans. Speaking in a new YouTube video called "Honesty", she commented, "Now I'm in my 30s, and those children that grew up listening to me have grown up, and I always felt like it was my responsibility to be aware of kids and their parents and all these generations. And I felt like, in a sense, I could not express everything." (http://www.newstalkzb.co.nz/auckland/news/nbent/1894812466-beyonce-felt-free-with-new-album)
With this in mind, Yourwellness Magazine took a closer look at the 30's age group, outlining four wellness practises that every woman in her 30's needs to do. According to Yourwellness Magazine, 'When you're in your 30's, it's easy to put off exercise and good nutrition. You probably put off visiting the doctor until there's actually a problem with your well-being, such as the occasional cold or injury, but not for discussing preventative tests or vitamin programmes. However, optimal wellness is not about waiting for disease to occur and then scrambling for a combative regimen; you need to invest time and energy into your health much as you do in planning for a holiday or even your retirement.' (http://www.yourwellness.com/2014/01/4-wellness-practises-every-woman-30s-needs/#sthash.w0DWMpOH.dpuf)
Yourwellness Magazine outlined four wellness practises for women in their 30's:
1. Find out family history. Ask about parents, siblings and grandparents, checking for types of illness, specific cancers and any history of stroke, heart disease or diabetes. Ask how old each person was when they were affected by the illness.
2. Get screened for cancers and sexual health concerns. A pap smear should be performed every one to three years.
3. Eat well. Stick to two basic ground rules: 1) Focus on healthy proteins like beans and lean meats. 2) Eat at least five fruits and vegetables a day. This significantly reduces risks of cancer and heart disease.
4. Exercise. Regular activity prevents metabolism and bone density decline, decreases cancer risk and provides a natural antidepressant and stress-reliever.
To find out more, visit the gateway to living well at http://www.yourwellness.com.