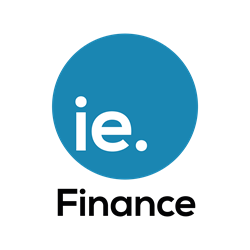 The summit will present those topics that are the most relevant in the industry today.
San Francisco, CA (PRWEB) January 07, 2014
The FP&A for High Tech Summit is for FP&A leaders who are interested in learning about the most recent trends, systems, and technology that support business strategy and improve company effectiveness and profit. The Summit is being held at The JW Marriott Union Square Hotel in San Francisco on April 8 & 9, 2014.
Organizations must show clearly that business planning starts with FP&A leadership. Assimilating and synergizing efforts through the organization to optimize financial team performance requires cohesive workforce and management processes. Those attending the Summit will learn best practices through case studies, interactive workshops and networking with leading experts and peers.
"The highly competitive nature of high-technology and development means that the FP&A team has to work even harder to successfully function and achieve growth," said Emma Flanagan, International Events Director. "The Summit will present those topics that are the most relevant in the industry today."
Keynote speakers include James Miln, Senior Director of Finance at Yahoo, who will discuss how he has implemented new processes and models for operational support of innovation, marketing, sales and supply chain functions. Other speakers include Gregory Sasaki, VP Finance at Nikon; Bhargavi Wadhwa, Worldwide Revenue Controller at Intel; David Onderdonk, Director of Finance at Kodak; and Joe Taylor, Director FP&A for Electronic Arts.
For a complete list of speakers, agenda and registration details the FP&A Summit visit: http://theinnovationenterprise.com/summits/fpa-hightech-sanfrancisco2014.
###
About IE.: Innovation Enterprise, a CFO Publishing company is an independent business-to-business multi-channel media brand focused on the information needs of Senior Finance, Operations, Planning, Strategy, Decision Support & Advanced Analytics executives. Products include IE.Summits, IE.Finance, IE.Analytics, IE.Operations, IE.Strategy, IE.Membership and IE.Insights. Whether it's delivered online, or in person, everything IE produces reflects the company's unshakeable belief in the power of information to spur innovation.