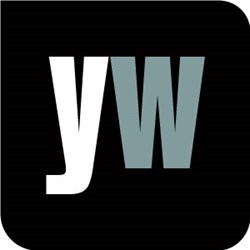 London, UK (PRWEB UK) 31 January 2014
A colour-blind girl is embracing life without her glasses for the very first time thanks to ground-breaking red-coloured contact lenses, The Daily Post North Wales reported December 28th. The article, "Tyla Rich: contact lense joy for 10-year-old blinded by the sun," noted that Tyla Rich, 10, suffers from achromatopsia, photophobia and nystagmus, which make her eyes colour-blind, severely intolerant to bright light and glare and prone to uncontrollable movement. However, dad Graeme trawled the internet to find her the tinted X-Chrom lenses. Graeme comments, 'We took Tyla to see if we could get her a pair to trial and she seems to be getting on really well with them, which is promising. Already they seem to be making a big difference to her.' (http://www.dailypost.co.uk/news/north-wales-news/tyla-rich-contact-lense-joy-6449887)
With this in mind, Yourwellness Magazine took a closer look at eyes, and the beauty treatments that can cause them damage. According to Yourwellness Magazine, 'They say the eyes are the window to the soul, which is perhaps why you give them so much anti-ageing attention. You want to eliminate fine lines and wrinkles, trim unruly brows and generally make your eyes gorgeous, but at what cost to your wellbeing? Could some of your favourite beauty therapies actually be doing damage to your eye wellness?' (http://www.yourwellness.com/2013/12/beautiful-eyes-without-damaging/#sthash.C4zFaaEo.dpuf)
Yourwellness Magazine outlined three of the worst offenders for harming eyes, as well as some friendlier alternatives:
1. Coloured lenses. Coloured contact lenses from salons, costume shops, or online can cause vision loss, because contact lenses require proper fitting, cleaning, and care. Ask a licensed eye care professional about RX coloured contact lenses.
2. Prescription eyelash serum. Prescription drug latisse can make lashes grow longer, but there is a risk of darker skin around the eyes and darker eye colour. Permanent eyelash tints promise thicker-looking lashes, but these are yet to be FDA-approved. Instead, try false eyelashes or eyelash extensions.
3. Expired makeup. While makeup contains preservatives, these can break down over time which enables bacteria to grow. Don't hold onto mascara for more than three to four months, and get rid of eye shadow after two years.
To find out more, visit the gateway to living well at http://www.yourwellness.com.