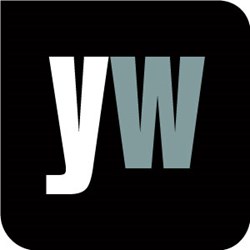 London, UK (PRWEB UK) 23 January 2014
Dr. Robert Neuwirth, a prominent gynaecologist who developed minimally invasive techniques that helped many women avoid hysterectomies, has died at the age of 80, The New York Times reported December 29th. The article, "Dr. Robert Neuwirth, a Pioneering Gynaecologist, Dies at 80," noted that Dr. Neuwirth spent much of his career as chairman of the department of obstetrics and gynaecology at St. Luke's-Roosevelt Hospital in Manhattan, a professor at the Columbia University College of Physicians and Surgeons, and trying to find simpler, more efficient ways to reduce painful and excessive menstrual bleeding.
Long-time colleague Dr. Jacques Moritz commented, 'He didn't want to make these complex. He always wanted to keep it as simple as possible so that more people could do it.' (http://www.nytimes.com/2013/12/30/us/dr-robert-neuwirth-a-pioneering-gynecologist-dies-at-80.html?_r=0)
With this in mind, Yourwellness Magazine explained to readers what to expect from a first gynaecologist appointment. According to Yourwellness Magazine, 'Gynaecologist appointments can seem daunting if you don't know what to expect. But there's no need to worry about it – it spells those first precious steps from girlhood to womanhood, and means accepting that your body has changed. Before you go to your first appointment, there are some things to prepare for your visit and some things you should expect before you go.' (http://www.yourwellness.com/2014/01/expect-first-gynaecologist-appointment/#sthash.rnXep444.dpuf)
Yourwellness Magazine outlined two things to expect from a gynecologist appointment:
1. History. The doctor will ask about general health, sexual health and family history of health problems.
2. Gynecological exams. There are four exams a patient may need to undergo, depending on the length of the appointment, the patient's age, the patient's sexual history and the patient's symptoms. The four exams include a general examination; a breast examination; a pap smear and a pelvic examination. The latter examination isn't tested on women unless they've had sex or have experienced worrying symptoms.
To find out more, visit the gateway to living well at http://www.yourwellness.com.