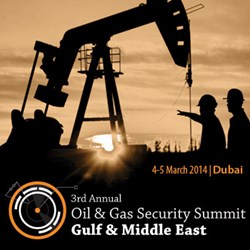 it's an irn Summit
(PRWEB UK) 7 January 2014
Last week militants succeeded in blowing up a major oil pipeline in the Urf Valley in the southern province of Hadramout, Yemen. Attacks on energy infrastructure are regrettably on the rise across the Middle East and especially in Yemen, where the difficult security environment seriously complicates the exploration, production, and transport of energy resources in the country, and so requires exceptional security planning on behalf of the companies operating there.
The 3rd Annual Oil and Gas Security Summit will include dedicated presentations on pipeline protection and will address the particular concerns affecting the oil and gas sector in Yemen, as well as highly relevant case studies from a host of other security hotspots for the oil and gas industry in the wider Middle East, such as Algeria, Libya, Iraq, Pakistan and Egypt.
IRN are delighted to announce that the first day of the Summit will be chaired by John Slater, the Group Head of HSSE from Danagas. He will be joined by a host of senior level speakers from companies such as Dolphin Energy, GDF Suez, Transocean, GE Oil & Gas, Premier Oil, POGC Libya, Kuwait Oil Company, Saudi Aramco, PARCO and ConocoPhillips to name a few.
A limited number of presentation slots are still available; please contact the producer to discuss your potential involvement in the meeting. (Soniah[at]irn-international[dot]com / T: +44 207 1111 615)