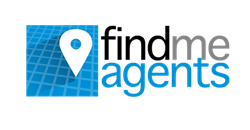 The way people buy and sell real estate has not changed much in the past few centuries, we see a great opportunity in adding innovation into this process
Houston, Texas (PRWEB) January 08, 2014
FindMeAgents launches a new service that streamlines the process of finding a qualified real estate agent. FindMeAgents helps home-buyers and home-sellers to find the best agent for their situation with its free, no obligation online service.
According to the National Association of Realtors, there were 5.4 million existing homes sold in the US in 2013 and 1.2 million active real estate agents competing for that business.
"This highly competitive industry has made it difficult for home-buyers and home-sellers to find the right real estate agent for their needs," explains co-founder Tamir Poleg.
Prospective buyers and sellers are forced to sift through real estate agent marketing in sources like Google or the telephone book – hoping to find one who could help. The result is potentially costly: On the consumer side, buyers and sellers may not "click" with an agent on the largest purchase of their life. On the industry side, agents may not enjoy the process and may not satisfy the demands of the buyer or seller.
"There's no filter or efficient due diligence process to identify the best real estate agent for you," added Mr. Poleg.
FindMeAgents solves this problem with an online service that connects home-buyers and home-sellers with the right agent for their needs.
Here's how it works: Consumers who want to buy, sell, or even rent their home can simple enter some brief details and then FindMeAgents uses its proprietary service to find the best agents for that situation. The prospective buyer or seller selects from a short-list of agents and then that agent contacts the buyer or seller and starts the process.
The service is built around a secret algorithm that is being constantly refined, and the components of the algorithm include location-based details and the type of asset the user indicates. Of course, home-buyers and home-sellers don't see this part. They see an attractive interface that is designed to be user-friendly.
The service is easy to use: With just a couple of clicks, users will find an agent that can meet their needs, saving them hours of searching and hoping (and even headaches if the match doesn't work). Not only will they save hours of searching, home-buyers could potentially save thousands or even tens of thousands of dollars, while home-sellers could potentially earn that much more, because the right agent can often command a better price for the purchased or sold property – and the deal closes faster, too.
"And users love the fact that the service is 100% free to buyers and sellers, and there is no obligation to use FindMeAgents," said Mr. Poleg.
The company was founded by three entrepreneurs with backgrounds in IT and real estate, who saw a need for this service and built a user-friendly system that eliminated the challenging step of searching for an agent – a step that causes most people to stumble when all they really want to do is buy or sell their home.
For more information about FindMeAgents, for media enquiries, or to find an agent to buy, sell, and rent a house, visit FindMeAgents.com.