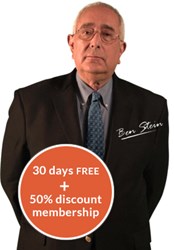 (PRWEB) January 07, 2014
1800Accountant and PlanetSoho today announced a partnership that will allow PlanetSoho's one million members to receive 30 days of unlimited free tax-consulting services, and 1:1 personalized help with their specific issues or questions. The agreement brings together two of the nation's leading resources for small and home-based business owners and gives PlanetSoho members the opportunity to keep more of the money they earn. These small businesses will receive the help they need to handle critical financial, tax prep and record-keeping tasks without spending a fortune in high hourly advisory fees.
Small businesses and home-based businesses each year leave more than $1 trillion in unclaimed tax deductions on the table when filing state and federal tax returns. This is because understanding the complex tax codes is a daunting task for small business operators that want to follow their passion but don't know much about accounting or have the funds allocated to hire a full time CPA or accounting service.
"We're working with 1800Accountant because we both believe in bringing small businesses the benefits they deserve. We want to take the guesswork out of getting organized and filing their returns, especially the enormously powerful 1040 Schedule-C." said Ron Daniel, CEO of PlanetSoho. "This levels the playing field for home-based businesses because they frequently do not have the resources set-aside for a full-time accounting staff or even periodic professional reviews. This great partnership with 1800 Accountant brings personalized professional help to small businesses on their terms, 1:1 live and on-demand."
"This brings another exciting addition to our existing partnerships that enable our users to focus on their business while we do the rest." Other partners in this category include FedEx Office, Office Depot, CafePress, and Intuit, among others.
PlanetSoho members will first receive 30 days of free unlimited tax consulting 1:1 with a locally licensed, screened and qualified accounting professional.
People that subscribe to the UTC (unlimited tax consulting) will get 50% off on the basic level of subscription for only 19$. Those members will also get a bonus which is either a two year review of taxes and accounting or Schedule C preparation. In addition they will get full access to 1800Accountant and PlanetSoho's financial and accounting content, including online webinars, videos and blogs about financial management tips and tricks to help grow your business. (offer good through March 31, 2014)
http://www.1800accountant.com/planetsoho/
"Partnering with PlanetSoho seemed like a natural progression for 1800Accountant because we both work to bring affordable and comprehensive business services to an up-and-coming market," said Brendon Pack, Vice President of Sales at 1800Accountant. "We are excited to work with one of the nation's leading technology platforms for small and home-based businesses. This is an exciting day for small-business owners across the country."
For more information about the partnership and how PlanetSoho and 1800Accountant are helping small businesses, visit http://www.planetsoho.com or http://www.1800accountant.com.
About 1800Accountant
1800Accountant is a national business services and accounting firm that assists micro, small, work-at-home and startup businesses in all 50 states, Canada, Australia and the UK. The company provides small businesses with affordable accounting, tax preparation, payroll, bookkeeping, business planning and consulting services from an experienced team of over 100 in-house tax and business professionals. New clients can start with a free, no-cost, no-obligation consultation, and continue with 1800Accountant's Unlimited Tax Consulting service. It's the first small business tax consulting service that doesn't limit client time with staff accountants or CPA's.
With Unlimited Tax Consulting, clients can expect our professionals to respond to IRS and state tax notices on the client's behalf, schedule consultations at the client's convenience, help small business owners avoid high hourly professional fees, and provide unlimited calls at no additional cost.
To find out how small or home-based business can keep more of the money they earn, and how 1800Accountant.com can help avoid tax problems, visit the company's webpage.
About PlanetSoho:
PlanetSoho was founded by CEO Ron Daniel in 2010 as a place where small office/home office (SOHOs) can come together to connect, collaborate, and create a new global micro-economy. Over 1 million members enjoy a powerful suite of web-based management tools and gain access to exclusive features that help SOHOs get promoted, get organized and get paid.
For more information on PlanetSoho, go to http://www.planetsoho.com, check out our blog at http://www.planetsoho.com/blog/, follow us on Twitter at @PlanetSoho or like us on Facebook at http://www.facebook.com/PlanetSoho.
Media Contacts:
Jack Maley for 1800Accountant
jmaley(at)1800accountant(dot)com
Ifat Livni for PlanetSoho
ifat.livni(at)planetsoho(dot)com