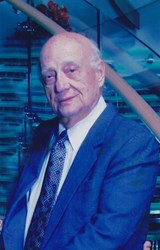 Thank you to all that helped make KID have their best year ever.
Fort Lauderdale, FL (PRWEB) January 08, 2014
With the beginning of 2013, there was much activity at Uniweld headquarters as a major upgrade to the company's Enterprise resource planning (ERP) system took place. The upgrade increased efficiency by combining multiple modules into one system and adding additional automation capabilities to Uniweld's manufacturing and shipping processes. Uniweld also attended several events that included the AHR Expo in Dallas, the Acrex 2013 Expo in Mumbai, India, and the MACS Automotive Show in Orlando, Florida. Additionally, Uniweld debuted their Spirit Manifold (Part# USAM). With a lightweight, extruded aluminum body, easy grip handles, and easy to read 3 ⅛" steel case gauges, the Spirit Manifold emphasizes the quality and the superior workmanship that signifies American made.
In April, Uniweld began to adopt the use of social media outlets and improve the company's website. Uniweld's push into social media started with Facebook and its purpose was to form a two way communication between the company and its end-users. A Twitter account (@UniweldProducts) was created soon after with the goal of sharing information across the web. Uniweld's HVAC/R Division also attended the Blue Hawk Meeting in San Francisco. Blue Hawk gave us some quality face time with our customers and opened doors to new business in the future.
Summertime brought with it the creation of a YouTube channel geared toward educating and informing our end users about products, safety, and events. Uniweld's first video "Brazing with Nitrogen" debuted on August 1st and was well-received. Several more videos have followed since, including those documenting events attended by Uniweld, such as the Schweissen and Schneiden Event in Essen, Germany.
October was a special month for the company as it celebrated the 95th birthday of its founder, David Pearl Sr. with a company party held at the Uniweld headquarters. In November, Uniweld hosted the 2013 Fall IFS User Group Meeting. Several companies participated in the IFS event with Uniweld giving a presentation, as well as a tour of the factory. Uniweld also attended the Fabtech Expo in Chicago, Illinois. In December, Uniweld attended the Hardi Evolve 2013 Conference in Phoenix, Arizona. As the year began to wind down and with Christmas around the corner, Uniweld accepted gift donations from employees and presented them to (Kids in Distress). K.I.D. is a South Florida child assistance program aimed at preventing child abuse, preserving the family, and treating children in unfortunate situations. K.I.D. later responded to Uniweld's donations by saying, "Thank you to all that helped make KID have their best year ever."
Moving forward, Uniweld has set its sights for 2014 on continued growth and dedication to the satisfaction of our end-users. Welcoming in the new year, Uniweld will continue utilizing social media outlets to communicate with Uniweld users and strive to improve all aspects of its digital presence; thus making information easier to access for any interested parties.