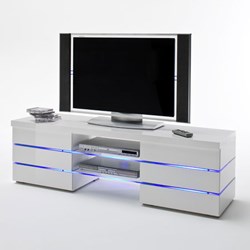 (PRWEB UK) 8 January 2014
For those who choose their home furnishings that match not only their pockets but also their style, Furnitureinfashion is a one stop shop for all fashionable people looking to buy furniture and believe in uniqueness and class. And, what is most unique about this is that this furniture store is available at a click's distance. To reduce the hassles involved in going to a retail outlet to choose and buy furniture, Furnitureinfashion launched online furniture store in UK.
Staying in touch with the recent trends is a must for any industry that depends on fashion, so is true for Furnitureinfashion too and what better way to know about the tastes of consumers than an online interactive page. With this aim in mind and the increasing popularity of social media, Furnitureinfashion has launched its Facebook page which now has 23,000 likes. This milestone is also a proof of the growing awareness and popularity of this online furniture store. What is more interesting is the fact that FIF has more than 10,000 unique customers visiting the page daily. FIF also launched a number of contests on Facebook and gave free furniture to winners. CEO Asad Shamin said that this achievement was the result of hard work and dedication of experts and designers at Furnitureinfashion.
Presence on Facebook and increasing number of unique visitors per day is also helping FIF in making its sale offers and discounts popular. FIF is making attractive sale offers regularly to its customers. With the growing usage of social media, youngsters are becoming aware of the brand and the differentiators that make the brand unique and better than its competitors. Currently, FIF is offering furniture for living room, dining room, bathroom, bedroom, office, hallway and much more. This online furniture store is a complete solution to all the furniture needs of buyers. All the products offered are not only classy and snazzy but also best in quality and durability. This quality building is ensured from the very beginning by the purchase of premium quality raw materials from trustworthy and reliable vendors. There are also a wide range of products to choose from. The Facebook page provides pictures, videos and information about the new product launches and the wide gamut of products offered.
The ever-increasing likes on Facebook are representative of number of fan following that this brand has garnered. Facebook users can also comment, like and share their views on various products offered, get their doubts and queries resolved before making a purchase. All in all, from the face of it, the Facebook likes have a lot to tell. FIF believes in developing long lasting customer relations and hence, they have professionally trained experts to serve and respond to the clients' queries and doubts. Popularity and likes on Facebook also ensures that FIF knows exactly what its clientele wants and how it can best meet their needs.
Furniture In Fashion is known for offering products, straight from its German-based manufacturing unit, with strict guidance from experts. For the betterment of the visitors, it has another showroom in Bolton, UK, for those who love to shop from retail outlets. These products are durable and can last for a longer time period. There are some additional services offered by Furniture In Fashion, which is also important and must be noted down. For detailed information its products and services, please log onto their official site at http://www.furnitureinfashion.net/.