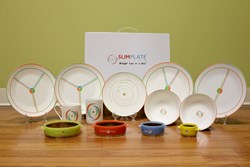 Portion control leads to a healthier lifestyle, not just a skinny body.
Rock Hill, SC (PRWEB) January 09, 2014
Weight loss is always a popular New Years resolution, however, this is one dietary decision that may result in dangerous side effects. The New York Times recently reported that dietary supplements have been a large factor for those with liver damage. According to an analysis by the national network of liver specialists, 20% of drug-related liver injuries in hospitals are due to diet pills. This is a shocking increase of 7% from a decade ago. Traditionally teenagers were the ones who were persuaded to buy these magical drugs, but now many middle-age women are lured in with the promise of fast weight loss. Many patients do recover when they stop taking the pills and start treatment, but an unlucky few do result in liver failure and needing liver transplant.
"Over-the-counter diet pills and supplements are 100% marketing," said Dr. Nwe. "These companies spend millions of dollars to make you believe that their pill or powder is magic and your extra weight will just fall off over night. Falling for these tricks could cost more than the $40 you spent." She continues to say that, "As a physician I always keep the first rule of my oath in mind… Do no harm. That's why we created the SlimPlate System. It's a safe and effective way for people to lose weight."
The SlimPlate System allows users to eat real food and learn better eating habits. Portion control leads to a healthier lifestyle, not just a skinny body. That is why portion control is becoming the most popular weight loss method throughout the nation. The SlimPlate System was created to help inform people of the correct portions that should be used. The SlimPlate System implements the portion control method and allows one to eat five times a day. Eating five times a day boosts the metabolism needed to lose excess weight.
This New Years many people will make a conscious decision to lose weight and which method to pursue. Choose wisely. While diet supplements promise quick results they could ultimately be damaging to one's health.
Dr. Nwe is a Diplomate of the American Board of Obesity Medicine and is Board-Certified in Internal Medicine. She co-founded the Ace Medical Weight Loss Center and co-created the SlimPlate System with Dr. Grewal. Sandeep Grewal, M.D. is Board-Certified in Internal Medicine and was the recipient of The Charlotte Business Journal's Health Care Innovator Award for 2013, and also named to the Top Forty Under Forty List in 2013.
For complete information on weight-loss through portion control, visit the SlimPlate System.
Reference: Anahad O'Connor. (2013). Spike in Harm to Liver Is Tied to Dietary Aids. The New York Times.