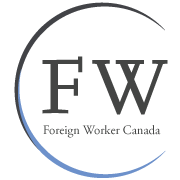 The introduction of the SINP is a clear sign of Saskatchewan's efforts to make itself more attractive as a province for new immigrants to settle.
(PRWEB) January 07, 2014
On January 2, 2014, the Government of Saskatchewan implemented a series of changes to its Provincial Nominee Program (PNP) aiming to attract more skilled immigrants to the province. The application process of the new program, known as the Saskatchewan Immigrant Nominee Program (SINP), is completely electronic and offers three sub-categories as opposed to nine in the past.
"Compared to provinces such as Ontario, British Columbia, and Alberta, where a large number of immigrants settle each year, Saskatchewan has less supply of skilled immigrants," said Marisa Feil, supervising attorney at FWCanada, Montreal-based Canadian immigration law firm. "The introduction of the SINP is a clear sign of Saskatchewan's efforts to make itself more attractive as a province for new immigrants to settle."
One of the three sub-categories of SINP is the International Skilled Worker category for professionals abroad who are willing to work in Saskatchewan. According to the Saskatchewan government, the SINP plans to admit 250 skilled workers without an employment offer (in general, PNPs require applicants to provide proof of an employment offer), but whose skills are in-demand in the Saskatchewan labour market. Instead, applicants without an employment offer are asked to submit a settlement plan and prove that they have adequate settlement funds. Moreover, a greater percentage (20%) is allocated for family connections under the new SINP.
The SINP also admits foreign nationals who are currently working in Saskatchewan under its Saskatchewan Experience Category. This category has five streams: Existing Work Permit, Health Professionals, Hospitality Sector Pilot Project, Long Haul Truck Drivers, and Students. Changes are made to the Students stream. Graduates from a school in Saskatchewan are required to provide proof of an employment offer and work in the province for at least six months before submitting an application; on the other hand, graduates from a school outside of Saskatchewan are required to have at least two years of experience working in the province.
These changes to student applicants are intended to address skilled labour shortages,
ensure that nominees are employed at a skill level matching their education, and retain skilled labour by increasing nominees' connection to the Saskatchewan labour market and communities according to the SINP backgrounder.
The third category is Entrepreneur and Farm category that targets entrepreneurs and farm owners/operators. This category remains unchanged from the previous provincial nominee program.
The SINP states that applications submitted prior to, or on, December 31, 2013, will be assessed under criteria before the changes unless the applicant specifically requests to be considered under the new eligibility requirements.
About FWCanada:
FWCanada is a Canadian Immigration Law Firm which provides expertise in immigration services such as Temporary Resident Permits, Criminal Rehabilitation, Study Permits and Work Permits. Marisa Feil and her team ensure that each case is closely evaluated to determine the most relevant program. For more information, contact FWCanada at 1-855-316-3555.