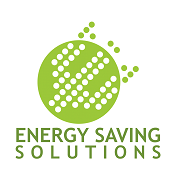 Miami, FL (PRWEB) January 06, 2014
Energy Saving Solutions USA ("ESS" or the "Company"), the creators of the LED with a lifetime guarantee™ is pleased to announce that the Company has brought on the Former Assistant Secretary of Energy and Assistant Secretary of Education, Dr. Lawrence F. Davenport, as its new Advisory Board Member.
Dr. Lawrence F. Davenport, Sr. has over 30 years of top-level executive management and consulting experience in education, public and private sector businesses and government organizations. His experience includes serving as Assistant Secretary for Management, the United States Department of Energy, DC, Assistant Secretary for Elementary and Secondary Education, United States Department of Education, DC, Associate Director of ACTION, DC, Executive Vice President Neher and Associates, Executive Vice President for University Advancement/Executive Director for FAU Foundation and Chief Operating Officer for Florida Atlantic University, Chief Executive Officer for Hale House Center, Inc in New York, Deputy Administrative Officer for the U.S. House of Representatives, Washington, DC, Senior Vice President- Mid-Atlantic Region, AntinNeher Associates, CA, as well as servicing as Vice President of Finance and Operations and Chief Financial Officer for Milton Hershey School, PA.
Dr. Davenport received a Bachelor of Arts and Master of Arts Degree from Michigan State University, an additional Master of Science from Leicester University, England, and a Doctorate of Education from Fairleigh Dickinson University, NJ.
Dr. Davenport commented, "I'm pleased to join the Advisory Board of Energy Saving Solutions. Their exclusive Forever LED Light™ is the only LED on the market protected by a lifetime guarantee with the ability to save business owners, property owners and homeowners thousands on their energy-costs over the long term. Given my experience in the private and public sector as well as time with the DOE, it is my goal to work with the company on better education of businesses and municipalities on this opportunity."
Peter Stein of Energy Saving Solutions. "It gives me great honor to welcome Dr. Davenport to the Advisory Board of Energy Saving Solutions. His private and public sector experience coupled with keen knowledge of the energy saving sector within the U.S. will undoubtedly be an asset to our entire dealer organization. We look forward to his meaningful contributions in the time ahead."
About Energy Saving Solutions:
Energy Saving Solutions USA – the creators of the LED with a lifetime guarantee ™ – provides businesses, government agencies, schools and non-profit organizations energy-efficient LED and induction lighting technology that is designed to save money and help reduce the environmental impact by reducing carbon emissions. The Miami, Fla.-based company also offers organizations the Forever Green Savings Program ™ which allows for a conversion to LEDs with no up-front costs; payments are based on a portion of their electrical savings. More information can be found at http://www.EnergySavingIndustry.com.