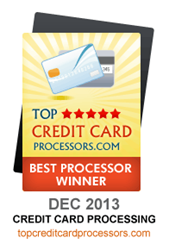 Our Premier Class-A Terminals will meet, if not surpass, all of your processing needs.
Toronto, Ontario (PRWEB) January 06, 2014
MONEXgroup, industry leaders in the Canadian payment processing industry, have introduced (in addition to their updated Customer Service and pre-existing and exhaustive product line) Premier Payment Processing terminals.
The newly introduced Premier VX810/Contactless terminals are equipped with industry leading technology, which is backed by MONEXgroups' Customer Service Team and Personal Sales Consultant. The VX810/Contactless comes with an unprecedented level of customer service support, including: onsite service times of as little as one-four hours, as well as a personal sales consultant, who is there to assist your business through all stages of the 'business life cycle.'
What does this mean for MONEXgroup customers? It means reliable products as well as immediate and efficient reaction to any issues that may occur – day or night, week or weekend.
"MONEXgroup takes pride in remaining industry leaders in the Payment Processing Industry and offering the latest technologies and trends in the industry," mentions Parry Rosenberg, Vice President of Sales and Marketing at MONEXgroup. "Our Premier Class-A Terminals will meet, if not surpass, all of your processing needs."
MONEXgroup is the leading independent provider of payment processing services in Canada offering the lowest rates in the industry. Our services include: debit card and credit card point-of-sale (pos) terminals, mobile, integrated and e-commerce online payment products. MONEXgroup serves over 20,000 merchant accounts across Canada in all market segments including: restaurants, business-to-business, professional services, leisure and hospitality.