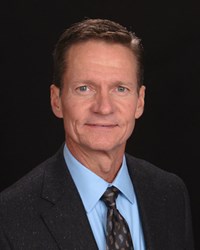 Jacksonville, FL (PRWEB) January 06, 2014
The Suddath Companies announces a key addition to its executive leadership team with the appointment of Frank P. Senatore to the role of senior vice president of its eastern region operations.
With deep experience in the moving and storage industry, Senatore will complement the existing executive team as the company continues to focus on improving the overall operational effectiveness of customer service, operations, technology and delivering a quality experience for every customer.
"We are extremely pleased to have Frank join our team. This position is vital, and Frank's primary function will be to enhance procedures and controls for operational efficiencies and total quality management across all of our eastern locations," said David Cox, president of Suddath Relocation Systems.
"Reductions in capacity, increases in regulations and ever evolving customer expectations require us as a service provider to continually adapt so we are able to maintain the level of service to which Suddath is committed. Frank's first order of business will be to ensure a quality customer experience every time." said Cox.
Senatore is a veteran of the moving industry and has served in key leadership roles in all aspects of sales, customer service, operations, technology and quality assurance. Under his leadership, his facilities have earned ten consecutive Customer Choice Awards, garnered double digit increases in revenue, and rose in the ranks to the top position in quality recognition.
About The Suddath Companies
Established in 1919 and headquartered in Jacksonville, Fla., The Suddath Companies is a diversified group of domestic and international service companies. Its affiliates specialize in worldwide household goods relocations, global mobility, commercial moving and workplace solutions, warehousing and logistics management, trade shows and exhibit displays, and special services. The Suddath Companies has more than 2,000 employees nationwide, operates in 22 locations throughout the United States and has strategic alliances serving more than 150 countries. Suddath is also the largest agent of UniGroup, Inc. (United Van Lines LLC and Mayflower Transit LLC). For more information, please visit http://www.suddath.com.
| Atlanta | Charlotte | Chicago | Dallas/Ft. Worth | Flagstaff | Ft. Lauderdale | Houston |
| Jacksonville | Los Angeles | Melbourne | Miami | Milwaukee | Minneapolis/St. Paul |
| New York/New Jersey | Orlando | Phoenix | San Francisco/San Jose | Seattle |
| Tampa/St. Petersburg| The Villages | Tucson | Washington, DC/Baltimore |