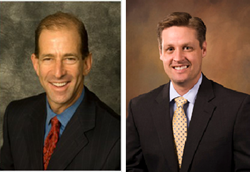 We want to empower you with accurate information so that you can put a plan in place to secure your loved one's future.
Charlotte, NC (PRWEB) January 07, 2014
This is an educational event designed specifically for parents with a loved one with special needs. Pioneers of this field, Ryan Platt and Bernard Krooks break it down for parents as they educate families on how to plan this 2014 and the years following. Keith Caldwell, a huge parent advocate and founder of Failure to Plan is hosting this webinar and will be interviewing Ryan and Bernard.
Ryan Platt, Founder of A Special Needs Plan encourages families to "make 2014 the year you take the time and action in putting together or at least learning about putting a special needs plan in place so that you, your loved one with the special need, and the rest of the family have L.I.F.E : Lasting Independence For Everyone."
This webinar is open to all and was designed to empower families to build a solid planning foundation for themselves, their loved one and their entire family. Families will not only learn about wills, Special Needs Trust, Guardianship, Defining their child's lifetime needs, Government Benefits, Proactive Tax Strategies, Communication Techniques, but will also learn the importance of integrating all the necessary pieces into a cohesive plan, so the vision they have for their child's life can become a reality whether they are here or not.
When: January 15th, 2014 at 12pm EST
To register for this webinar, CLICK HERE.