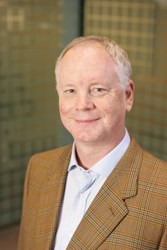 The real-world example in the paper that we tested our approach on is a lender who is setting and updating loan rates on-line.
San Bruno, CA (PRWEB) January 07, 2014
Bridging the gap between academic research and useful business tools is not new to Dr. Robert Phillips. A professor at Columbia Business School, he is also a founder of Nomis Solutions, a Silicon Valley company at the forefront of pricing science and practice for financial institutions. Dr. Phillips was a pioneer in bringing value-based pricing to the airline (and other) industries, and literally "wrote the book" on pricing and revenue optimization.
Dr. Phillips has now been honored as an author of the best paper of the year award from the Manufacturing & Service Operations Management (M&SOM) section of The Institute for Operations Research and the Management Sciences (INFORMS). This annual award is given to a paper deemed by the M&SOM editorial board to be most deserving for its contribution to the theory and practice of operations management. The paper, which Phillips co-authored with Omar Besbes and Assaf Zeevi – fellow professors at Columbia University—proposes a novel way to measure the accuracy of forecasts in a dynamic pricing environment. Essentially, it shows that under certain conditions estimation approaches that do not meet some classic criteria for accuracy may nonetheless result in very good decisions. This suggests that real-world measures of estimation accuracy should be based on the decision that they will be used for. Assaf Zeevi, one of the co-authors of the paper is a member of Nomis' Science Advisory Board.
"The paper is written on an academic level. But the message, importance, applications, and benefits are all aimed squarely at businesses—most specifically, businesses that need to set and update prices over time based on changing market conditions," said Dr. Phillips. "This includes financial institutions that need to set and update prices for their loans. In fact, the real-world example in the paper that we tested our approach on is a lender who is setting and updating loan rates on-line."
To quote INFORMS, "Businesses around the world have learned that data and analytics can be a significant competitive advantage—if utilized in the right way. This is leading to an explosion in the use of analytics across organizations of all shapes and sizes—and an even greater need for professionals who know how to decipher and apply intelligence to the data to make it more valuable than ever before."
INFORMS is the largest professional society in the world for professionals in the field of operations research (O.R.), management science, and analytics. It is a professional society made up of the foremost minds in the world in analytics and operations research. Members include practitioners, scientists, researchers and educators from around the globe focused on developing the best insights from data. INFORMS membership includes PhD's and Nobel laureates from some of the most highly respected corporate and academic analytics and O.R. teams across the globe.
Manufacturing & Service Operations Management (M&SOM) is the premier journal for the operations management research community. This quarterly journal publishes a wide range of research that focuses on the production and operations management of goods and services including technology management, productivity and quality management, product development, cross-functional coordination, and practice-based research.
2013 M&SOM Best Paper Award: "Testing the Validity of a Demand Model: An Operations Perspective", by Omar Besbes, Robert Phillips, and Assaf Zeevi
Abstract:
The fields of statistics and econometrics have developed powerful methods for testing the validity (specification) of a model based on its fit to underlying data. Unlike statisticians, managers are typically more interested in the performance of a decision rather than the statistical validity of the underlying model. We propose a framework and a statistical test that incorporate decision performance into a measure of statistical validity. Under general conditions on the objective function, asymptotic behavior of our test admits a sharp and simple characterization. We develop our approach in a revenue management setting and apply the test to a data set used to optimize prices for consumer loans. We show that traditional model-based goodness-of-fit tests may consistently reject simple parametric models of consumer response (e.g., the ubiquitous logit model), while at the same time these models may "pass" the proposed performance-based test. Such situations arise when decisions derived from a postulated (and possibly incorrect) model generate results that cannot be distinguished statistically from the best achievable performance—i.e., when demand relationships are fully known.
More information about Nomis Solutions and the award-winning Nomis for Deposits solution, visit http://www.nomissolutions.com.
About Nomis Solutions
Nomis Solutions provides best-in-class pricing and profitability management for financial services companies. Through a combination of advanced analytics, innovative technology, and tailored business processes, the Pricing and Profitability Management™ Suite delivers quick time-to-benefit, and improves financial and operational performance throughout the customer acquisition and portfolio management processes. With experience working on over 50 implementations in the Banking and Finance world, Nomis Solutions customers have optimized over $600 billion in banking transactions and generated over $600 million in incremental profits.
Headquartered in Silicon Valley, Nomis Solutions also has offices in Toronto and London. Visit http://www.nomissolutions.com or contact us at info(at)nomissolutions(dot)com or 1-650-588-9800 or +44 0207 812 7251.