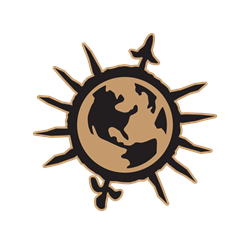 Where wine goes, so goes the world!
(PRWEB) January 07, 2014
The next stage of consumer adoption for Bitcoin is here. Mondo Cellars, a winery on the Central Coast of California, has begun the next step in the evolution of the Bitcoin by creating a new ecosystem model of business, education and commerce with cryptocurrency at the heart, called the Abundance Marketplace.
On December 9th, Mondo Cellars became the first winery in the world to offer ownership interest for Bitcoin. It continues its plan of assembling a team of equity owner/partners in implementing a plan much larger than just selling wine.
The Abundance Marketplace is a Bitcoin friendly ecosystem model that provides a business to business community exchange to help fuel Bitcoin's next critical stage, consumer adoption.
In addition to featuring products and services from local businesses the Abundance Marketplace will make available gift cards from over 100 local retailers, restaurants, wineries, service providers and producers.
"This process has a twofold effect, it will create numerous local businesses with active Bitcoin wallets and it will expand the offering of the Marketplace allowing Marketplace attendees to spend their Bitcoins on products and services they use daily," says Doug Mondo.
Attendees will also be able to enjoy local food, music and the beer and wine garden, all in a festival atmosphere. The model has an important community enhancement component as well that gives a small part of every transaction automatically to a handful of local community non-profits. Mondo explains, "The goal is to create a working model whose systems and structure can be replicated worldwide, aimed at benefiting society as a whole."
The past year saw the expansion of the Bitcoin economy and major developments in both business and regulation. Looking forward we are seeing the necessity of the infrastructure Mondo Cellars and Abundance Marketplace model offer.
"The reality is, the only way Bitcoin reaches $10,000 USD in 2014 is by early adopter Bitcoin holders reinvesting into Bitcoin startups that fuel acceptance, if those that can reinvest do, I see it getting there a lot quicker."
The investment opportunity delivers Bitcoin holders a unique and powerful combination of diversification and Bitcoin start-up involvement. Each 100 Bitcoin buy-in delivers partners a 2% equity ownership stake in the entire package, a seasoned winery business, the 82 acre winery land and improvements (in the fastest growing wine region in the world) and the Abundance Marketplace. "Think of it as investing in a powerful new Bitcoin ecosystem start-up secured by a winery business and real property."
"Our goal is to expand the ecosystem internationally to create a worldwide wine-centric cryptocurrency ecosystem powerhouse. We are not just looking for Bitcoins we are also selecting the partners with an eye toward building a team to benefit the whole, including of course, the partners themselves."
"Where wine goes so goes the world!"