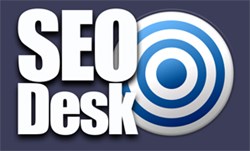 (PRWEB UK) 9 January 2014
The Stove Shop is pleased to announce that they will be offering a range of live demonstrations of their stoves and fireplaces throughout January. Given the miserable weather at this time of year, it is understandable that many people will be thinking of ways to add some warmth, heat and vibrancy to their home. These live demonstrations, which take place at the company's West Sussex showroom, showcase the capabilities and easy to use nature of the gas stoves, multi-fuel stoves and wood burning stoves on offer.
The company has developed a reputation for providing the widest range of stoves Sussex has to offer. The firm is also well known for offering a high level of customer service, which includes a free survey for all customers. All of the team members are fully trained in the stoves and fireplaces that are offered by the company, and customers are encouraged to ask any questions about the use or installation of these products. The Stove Shop can provide customers with guidance and information as well as taking care of the installation process for all homes. There is no need to have a chimney to benefit from the wide range of fireplaces and stoves that the company offers as the team can take care of the installation process with the minimum of fuss and effort.
The live demonstrations on offer this month is part and parcel of the customer service provided by the firm. The Stove Shop prides itself on offering traditional values, and as a family run firm, they are free to provide this level of service at all times. The company provides British and continental products and stocks traditional and contemporary stoves and fireplaces. Any customer who is keen to find the widest range of fireplaces Sussex has to offer should find that The Stove Shop has everything they could need or want.
The free demonstrations of the stoves and fireplaces are an integral part of the service provided by the company. While the benefits of having a stove or fireplace is apparent to many customers, it is understandable that many people will worry about the ease of use or the safety of the stove when in use. The live demonstrations taking place this month will offer customers the ideal opportunity to see the stoves in action and to ask any questions about their use at home.
About The Stove Shop:
The Stove Shop is extremely proud to operate as a family run business, providing an extensive range of fireplaces and stoves in Sussex and beyond. The company offers British and continental products and is pleased to be able to offer traditional and contemporary products. The firm can take clients through the entire process, including the installation process. The Stove Shop employs specialist and highly experienced staff members who can provide the answers and guidance that clients are looking for when considering adding a stove or fireplace to their home.