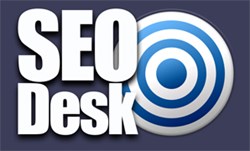 (PRWEB UK) 10 January 2014
Flagship Events, the leading party planning company in Surrey, is pleased to announce that they are offering a new corporate party package for 2014. Any business that is looking to please clients, satisfy stakeholders and impress new customers in the year ahead will understand the importance of delivering a stylish and effective corporate event. The firm has honed their corporate planning skills over recent years and in 2014, the company is pleased to offer a comprehensive corporate planning service which encapsulates planning the event, arranging the event and then managing the event.
The firm has already established itself as being the number one event planners Surrey has to offer, but their increased focus on corporate events will increase the range of services they can offer to firms. The planning stage is crucial, and the company is keen to offer as much guidance in this area as they possibly can. The consultation period, which is available for free and with no obligation, is the first step to creating a successful corporate event. This is where someone from the firm will sit down with a client and discuss what their needs, hopes, aims and expectations are. Every corporate event created by Flagship Events is undertaken with the needs of the client and their stakeholders in mind.
However, given the experience of the firm in creating these events, they are always happy to provide guidance and advice on how to make the event a success. The initial consultation process is followed by Flagship Events providing clients with a proposal, which contains a number of options and packages.
One of the reasons why the firm is regarded as creating the most effective corporate events Surrey has to offer comes with their network of suppliers and entertainers. No matter what sort of event a client is looking to host, Flagship Events will know the right act or supplier at the right price. While the firm works hard to create corporate events, the team also employs people to scout for the best entertainers, performers, waiting staff, suppliers and all other aspects that help to make an event a success. Flagship Events promise to take care of all booking aspects and the firm will have backup plans put in place in the event of any supplier pulling out of the event.
The 2014 corporate event packages offered by Flagship Events will also include advance set-up services, site management assistance during the event and a post-event packing and clean-up service. Flagship Events aim to provide the most corporate events package for 2014, allowing businesses to focus on their core strengths and aims at the party.
About Flagship Events:
Flagship Events was formed after the team struggled to find assistance in putting on an event for a family member. Realising that there was a market for providing professional and reliable party planning services, the firm has developed a strong reputation for affordable, reliable and enjoyable party planning services in Surrey.