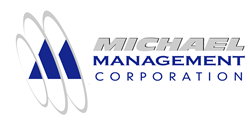 As of the end of 2013, MMC delivered over 27,000 training sessions to approx. 6,000 students and over 120 companies.
San Diego, CA (PRWEB) January 07, 2014
Michael Management Corporation, a leader of award-winning SAP training solutions, celebrates another successful year in the company's history. Highlights include the release of several new certification-level SAP training courses, conducting the largest independent SAP training survey, publication in Training Magazine, participating in the SAP Controlling Conference and the 2nd annual MMC Excellence in Training Awards.
MMC developed and released 18 new SAP eLearning courses in 2013 for a total of 81 certification-level SAP courses. With over 1,000 hands-on lessons, MMC offers the largest SAP eLearning catalog on the market. As of the end of 2013, MMC delivered over 27,000 training sessions to approx. 6,000 students and over 120 companies.
The 2013 SAP Training Survey, the largest independent SAP training survey, provided insights into the training landscape with a focus on experiences and expectations of over 1,100 SAP professionals. This was over a 30 percent increase in respondents compared to the 2012 survey. MMC is looking forward to conducting the survey again in February of 2014.
Additionally, 2013 was the second year of Michael Management Corporation's Excellence in Training Awards and it expanded to recognize three organizations for their outstanding commitment to providing comprehensive SAP training to their employees. The 2013 awards celebrated the top organizations with Silver, Gold, and Platinum Awards.
MMC continued to increase their visibility in the SAP marketplace by participating in the 2013 SAP Controlling Conference in San Diego as well as publishing an article in Training Magazine. Further, MMC was recognized with another award by TrainingIndustry.com on the 2013 Training Portal Watch List.
The 2014 year looks to be equally exciting, as MMC plans to release approximately another 20 SAP eLearning courses and 12 training webinars. The 2014 SAP Training survey will gain further insights into the SAP training market and the 2014 Excellence in Training Awards will recognize top organizations for their dedication to training their employees in SAP.
To learn more about Michael Management Corporation's online training solutions, please visit: http://www.michaelmanagement.com/sap-training.asp.
About Michael Management Corporation
Michael Management Corporation is a leading provider of SAP training, SAP access and recognized expert SAP consulting services. The company provides an unmatched level of SAP product expertise and consulting experience. Michael Management's online SAP training courses are used by many Fortune 500 companies around the world to train their users on SAP know-how. For more information, visit http://www.michaelmanagement.com.
Michael Management Corporation (MMC), the MMC Logo and the MMC Swoosh are registered or unregistered trade and/or service marks of Michael Management Corp. and are protected by US and international copyright laws. All other names, brands, logos, etc. are registered trade or service marks of their respective owners. MMC is not affiliated with SAP AG.