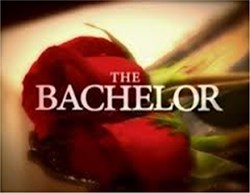 This season's selection of Juan Pablo Galavis has fans of the show particularly excited for premiere.
(PRWEB) January 10, 2014
Explore Talent is announcing the premiere of Season 18 of the hit reality show "The Bachelor." This season the titular character will be retired 32-year-old soccer star Juan Pablo Galavis.
"The Bachelor" has been a wildly successful reality competition-based program for 17 seasons. The premise is simple: 25 qualified young ladies vie for the affection of one eligible bachelor in a series of televised competitive elimination rounds, judged by the Bachelor, until he makes his final choice and proposes to the winner. The course of the game involves dramatic changes of scenery to exotic places and trips to the hometowns of contestants and the Bachelor himself to meet their respective families.
This season's selection of Juan Pablo Galavis has fans of the show particularly excited for premiere. (So much so that ABC-TV ran a two-part Countdown Preshow.) Juan Pablo, a New York native of Latino descent, excelled in soccer at an early age and has enjoyed an illustrious professional career playing in Venezuela as well as stateside. He retired in 2008 and turned to entertainment. He has worked in the music and television businesses in Miami, FL. He appeared as a contestant on "The Bachelorette," ABC-TV's female counterpart to "The Bachelor."
Juan Pablo's likeable persona, popularity, and candid uneasiness about getting married on television promise to make season 18 a memorable one for "The Bachelor." As always, Explore Talent will keep you updated.
Since its debut in 2003, ExploreTalent has become the Internet's largest resource for actors, models, musicians, dancers, and production crew. Explore Talent's proprietary cast match technology is the most advanced entertainment-based technology of its kind. It matches a talent's attributes against tens of thousands of job postings every day. Explore Talent's unique technology sends casting email alerts and posts auditions and jobs directly on talents' profiles, saving members hours of time from tedious searching. Explore Talent has proven to be the best possible destination for talent to find modeling and acting auditions with well over 7.9 million members and over 60,000 auditions, castings, and production jobs listed - 40 times more postings and open casting calls than any other site.
The site's popularity is based on the fact that there are many ways for talents to network, make friends and connect with other industry players, participate in a wide variety of contests and earn prizes for being active on the site. The online community has been responsible for new collaborations and business ventures in entertainment because of opportunities for individuals to network and chat with each other. Furthermore, the Explore Talent site features celebrity videos, exclusive interviews with actors, actresses, and musicians, such as Akon and T-Pain.