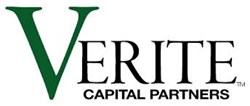 New York, NY (PRWEB) January 07, 2014
Verite Capital Partners through its Sizzle Brands, LLC holding company announced today that it has acquired the company assets of the Coloriffics Bridal Shoes and all its sub-brands from privately held Speen and Company, Inc. based in Woburn, MA. Founded in Woburn, MA in 1950 by shoe entrepreneur George Speen, the company has grown to six brands counting license rights, including Coloriffics, Sizzle, Miss Coloriffics, Allure Bridals Footwear, Night Moves Prom Footwear, and Alisha Hill.
"We at Verite Capital Partners are delighted to have been chosen by Michael Speen to acquire the company founded by his father. As we enter into the future we will continue to provide the great fashion footwear that our customers have come to expect from us. It is also our intention to expand our offering to other bridal and prom inspired categories," stated Don Jones, CEO at Sizzle Brands and Managing Partner at Verite Capital Partners.
"We feel extremely honored that Verite Capital Partners LLC has selected our brands to add to their consumer products and retail sector portfolio. Achieving this agreement presents the best possible outcome for our business. By leveraging the core strengths of both organizations we create significant opportunities for our employees, vendors, retail partners, and ultimately the consumer. Don and Lynda bring to the table extensive retail experience, resources, a passion for footwear, and a proven ability to transform vision into reality. Under their management, I look forward to the rejuvenation and robust sales growth of our legacy Coloriffics and Sizzle by Coloriffics brands." said Michael Speen, owner of Speen & Company, Inc.
The transaction between the seller and buyer was managed by Jacen Dinoff of KCP Advisory Group, LLC as financial advisor to Speen & Company, Inc.
About Verite Capital Partners
Verite Capital Partners is a minority and women owned private investment firm. Founded in 2009 by Don Jones and Lynda Davey to invest in undervalued companies in underserved domestic and emerging markets. More information can be found at veritellc.com.
About KCP Advisory Group
KCP Advisory Group (KCP) provides financial advisory, corporate restructuring, litigation support, and business performance improvement services to lender, investor, legal and corporate stakeholders. KCP provides unique insight and complete business solutions for companies in transition or reorganization, or seeking to improve operational efficiency and profitability to achieving optimal results. More information can be found at kcpadvisory.com.