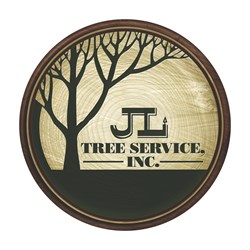 Winning this award is a whole new level of praise for our hard work.
Fairfax, VA (PRWEB) January 07, 2014
JL Tree Service, a Fairfax Tree Care, & Tree Service company, is pleased to announce that they have been awarded the coveted Angie's List 2013 Super Service Award.
This award is presented to service companies who have been in the top 5% of their respective categories based on customer reviews. To even be eligible, businesses have to maintain an A rating in every category, and then the Super Service winners are chosen from that pool.
JL Tree Service lives and breathes the motto, "Quality Work, Quick Response, & Reasonable Rates!" Sean Lewett, the general manager, is pleased by the honor. "It's one thing to know you're good at what you do, but it's always nice to hear someone say it. And while customers always say nice things about us in their reviews, winning this award is a whole new level of praise, and one that we'll work hard to continue to be worthy of."
JL Tree Service is one of the few tree care companies to be a TCIA Accredited Tree Care Company. In fact, the whole company holds Tree Care Industry Association (TCIA) certification. This credential certifies that the workers are trained to the highest standard and that all important safety procedures are followed. The certification takes a great deal of commitment and effort to obtain, but JL Tree Service feels that the effort is worth it.
"We take a lot of pride in giving our customers the best possible service and expertise. TCIA certification means that as we grow, we can ensure every member of the crew upholds those same standards of excellence. The Angie's List Super Service Award has only reinforced what a smart decision that was for us," Lewett says.
About JL Tree Service
JL Tree Service has served the Northern Virginia, Maryland, Washington D.C. area since 1975. They are a TCIA-certified tree care company, the highest certification available, and their top quality care has attracted thousands of satisfied customers. For more information, visit http://www.JLTreeService.com or read their reviews on Angie's List.