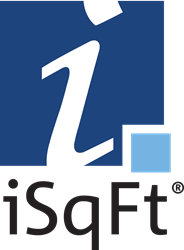 [This is] a good example of how smart upgrades like this can let you work more efficiently. - Allen KazmierzakKelley Construction
Cincinnati, OH (PRWEB) January 07, 2014
iSqFt has announced that its Winter 2014 Release went live on Friday, December 13, and brought with it a number of new features and enhancements to existing features.
"We're constantly working to improve our products," says Henry Purdy, Vice President of Product Management, "but our quarterly releases tend to have the big things, the upgrades that make a real difference in the way people work."
There are a few themes to be found in the Release, Purdy says, but one of the most prevalent is customization. "Inside a set of features called 'Lead Management,' we've given users the ability to:

Add notes to their projects, which only people in their companies can see,
Indicate the status of a project, whether it's been quoted, won, or lost, and
Attach a value number to a project, saying how much work on a project is worth to that specific company.
Those improvements are going to be especially helpful to our subcontractor and manufacturer customers."
The Summary Calendar, found on the Home page, puts projects you care about all in one place, organized by date in a calendar. There you'll see projects you're tracking, have indicated you'll bid, or that match your Auto Search profile. Subcontractors will also see recent bid invitations and projects that match their profiles.
iSqFt's general contractor customers will like the fact that they can copy projects. "With Copy Managed Projects, any project they're currently managing can be essentially cloned," says Purdy. "If you tend to set up your projects similarly, this will let you create a template of sorts, making setting up new projects much faster and easier. All your settings and even bidders will be carried over. That's a huge time-saver for our GCs."
Allen Kazmierzak, an estimator for Kelley Construction in Louisville, Kentucky, points out that companies like his, which often work on projects similar to one another, will enjoy the convenience and efficiency that this new feature offers.
"Before the introduction of [Copy Managed Projects]," Kazmierzak says, "to set up a new project I'd have to refer back to one I'd set up before to see which subs I used for which trades and which divisions I used. I've gotten pretty good at it, but each time it took me 30-60 minutes, and I set up 45 to 60 projects like that each year."
It's a welcome improvement, says Kazmierzak. "[This is] a good example of how smart upgrades like this can let you work more efficiently."
iSqFt's Winter 2014 Release happens to come at an auspicious time, since the company just recently announced the enrollment of its 500,000th registered user. "The great thing about this--for both iSqFt and our customers," says Purdy, "is that these new enhancements can now help more people than ever, and make a bigger impact than ever. That's pretty exciting."
Anyone interested in learning more about the Release can visit the Winter 2014 Release informational page, or call iSqFt at 800-364-2059.
About iSqFt
iSqFt is a leading software-as-a-service company, serving the commercial construction industry by offering its subscribers access to a network that connects tens of thousands of general contractors, subcontractors, suppliers, and manufacturers. iSqFt helps its customers thrive by offering the information and tools they need to work more efficiently and profitably.
Founded in 1993 as Construction Software Technologies, Inc., Cincinnati-based iSqFt serves as strategic partner for the Associated General Contractors of America (AGC) and local AGC chapters. iSqFt is also a proud member of the U.S. Green Building Council, and is committed to the practices of sustainable design and construction.
iSqFt has twice been included in Inc. magazine's list of fastest growing private companies, and has been named one of the Business Courier's "Best Places to Work" four consecutive years.
For more information about iSqFt and its applications, visit http://www.isqft.com or follow us on Facebook, LinkedIn, and Twitter.