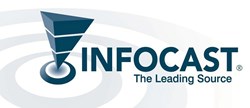 Woodland Hills, CA (PRWEB) January 07, 2014
Infocast, the leading business intelligence and networking events producer in the oil and gas industry, has announced their 4th Annual Niobrara Infrastructure Development Summit, scheduled on March 4-6, 2014 and will take place in Baton Denver, CO.
Developments in the DJ Basin and throughout the Niobrara Play are accelerating, with investment pouring in from companies including Noble Energy, Anadarko, Carizzo Oil & Gas, Encana, MDU Resources, Lario, Marathon Oil and more. This burgeoning activity is demanding an equally dramatic expansion of the infrastructure to service it, with hundreds of millions of dollars needed for additional midstream gathering systems and processing plants, pipeline expansions and rail improvements, as well as investments in related fields including real estate and local government services.
Infocast has organized the 4th edition of its remarkably successful Niobrara Infrastructure Development Summit to help attendees fully capitalize on the supply chain opportunities that are being created by this top tier play. Speakers from Anadarko Petroleum Corporation, PDC Energy Inc., Tallgrass Energy, Noble Energy, Bentek Energy, BNSF Railway, Weld County Colordao, Goshen County Economic Development, Upstate Colorado Economic Development along with many more, will be on-hand to discuss a variety of topics concerning the Niobrara play.
Find partners for your infrastructure projects from the lines of E&Ps, field service companies, midstream and logistics providers, other infrastructure developers, local government and community representatives, capital providers and many more in order to support the evolving Niobrara play.
For more information, to register, or to join us as a sponsor, visit the event website at infocastinc.com/niobrara or contact Infocast at 818-888-4444.
About Infocast
For over 25 years, Infocast has produced the highest quality events, tailored to the needs of the industries we serve. We intensively research the marketplace, pulling from an extensive network of experts to give you the information and connections to succeed.