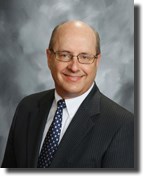 Chicago, IL (PRWEB) January 08, 2014
David A. Noyes & Company, a 105 year old wealth management and investment banking firm, has just elected Mark W. Damer, President. Mark has worked for Noyes since 2007 and previously held leadership roles with Merrill Lynch and Morgan Stanley for over 20 years.
"I am so excited and honored to be leading this distinguished firm with such a rich history in Chicago and Indianapolis. The financial services industry has evolved rapidly over the last decade. We have seen many changing faces and names. But our clients clearly prefer an advisor who puts them first and has roots in their community," Damer said. "It's this kind of dedication and commitment that has made us successful in attracting new advisors and clients. Plus being able to offer the latest advantages of today's investment technology and tools makes firm size irrelevant and client relationships the focus."
L.H. Bayley, Chairman and CEO of David A. Noyes said, "Mark has experienced many industry changes in his career and has delivered leadership and developed wisdom through it all. He is the perfect leader to guide Noyes into our second century. We are now serving our fourth generation of some of our clients that trust Noyes for their financial future. Mark understands how important that trust is, and he has worked with top advisors around the country in making sure they never forget it."
About David A. Noyes & Company
David A. Noyes & Company is a full-service investment firm headquartered in downtown Chicago's with branches throughout the Midwest. Founded in 1908, the firm has the unique distinction of being the oldest New York Stock Exchange Member based in Chicago, and has served the Indianapolis area for nearly 80 years. The privately-held firm offers a comprehensive menu of products and services to individual and institutional clients. David A. Noyes has seven offices in Illinois, Indiana and Michigan.