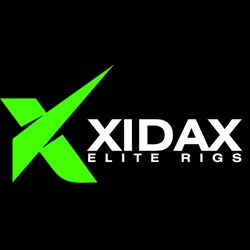 South Jordan, UT (PRWEB) January 06, 2014
XIDAX PCS has announced today that it has become the world's first Enthusiast Custom PC manufacturer offering a lifetime parts and labor warranty on all desktops to accept bitcoin, a digital currency that has quickly earned remarkable attention and momentum. Today, Xidax.com is the only place in the United States where custom gaming and performance PCs backed by a lifetime warranty may be purchased using bitcoin.
According to Zack Shutt, Executive Operations Officer of Xidax PCs, the idea to offer bitcoins came from many customers who have asked if Xidax would accept payment in bitcoins.
"The question reached me, I thought it was a brilliant idea, and we all got very excited about being the first in the industry to embrace this cool new way to pay," said Shutt.
Launched in early 2013, Xidax has quickly become one of the most recognizable brands in the boutique pc industry. Xidax is known for extreme attention to detail with each system sold, and even sends customers photos of their new custom PCs during the build process. The company hopes their adoption of bitcoin as a payment method will introduce their meticulously custom-crafted PCs to an even larger customer base.
"We will do whatever it takes to make custom PC buying easier and give Xidax customers more options," said Shutt. "We're intrigued by the growing bitcoin phenomenon and we are happy to provide bitcoin users an easy, secure way to order a custom built PC."
To purchase your custom PC with bitcoins, visit http://www.xidax.com.