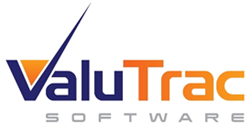 FLOWER MOUND, TX (PRWEB) January 08, 2014
ValuTrac Software (ValuTrac), a leading software solutions provider to the appraisal management and mortgage lending industry, announced today the hiring of Hank Pruett as Vice President of Sales. Mr. Pruett, who has 24 years of appraisal management, title and client relations experience, will report to John Sisson, SVP National Sales and is responsible for client acquisition and product development to help continue the ValuTrac's rapid market penetration.
"Hank Pruett is a subject matter expert in appraisal management and an experienced industry professional that understands how innovative technology can significantly enhance business operations, while helping clients meet compliance and regulatory guidelines," commented Clint Cornett, Chief Executive Officer at ValuTrac. "Hank is one of the best business development and client relations professionals in our industry and we are pleased to have him join ValuTrac to help drive our nationwide expansion."
Mr. Pruett brings over 24 years of appraisal, AMC operations and client relations experience to his new role at ValuTrac. During his career, he has held numerous senior management positions, and is a subject matter expert in all types of appraisals including residential, commercial as well as eminent domain and condemnation. In addition, Mr. Pruett has extensive experience managing the appraisal process for HUD REO's in 26 states thus understands the need for efficient business operations. He also led the nationwide expansion of a leading AMC with a primary focus on REO, origination and forensic appraisal. As the company grew, Mr. Pruett assumed a leadership role in business development and client relations utilizing a consultative approach to solve client's appraisal issues in the REO, forensic and the origination space for some of the largest lenders and community banks.
"I have known Clint Cornett, CEO of ValuTrac for twelve years and I have watched the company establish a leadership position in the appraisal management technology space since inception. ValuTrac's vision, culture, and consultant approach to service is aligned with my personal beliefs and I look forward to helping ValuTrac drive its continued nationwide expansion," stated Hank Pruett.
About ValuTrac Software, Inc.
Launched in 2009, ValuTrac Software is a fully-customizable appraisal management platform, which enables financial institutions and appraisal management companies (AMC) to efficiently manage appraisal workflow across one scalable internet-based platform. ValuTrac offers products aimed at expediting the appraisal process while ensuring industry compliance. As the industry demands Web-based software that allows customer relationship management (CRM) in an ever-increasing time-sensitive manner, ValuTrac fills the void while providing a vast knowledge base from past work on the client side of lenders and AMCs. For more information on ValuTrac Software, please visit http://www.valutracsoftware.com/.
Media Contacts:
John Lovallo, LEVICK - 917-612-8419 or jlovallo(at)levick.com