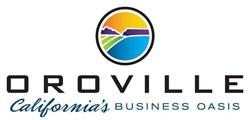 Oroville is one of the best-kept secrets for all businesses, especially water-reliant ones like manufacturing, agriculture and beverage companies. - Oroville Economic Alliance Director Michael Glaze
Oroville, Calif. (PRWEB) January 07, 2014
As California and the rest of the country struggle to see what's in their economic future, one often-overlooked northern California city is making strides to attract business, investment and growth from around the world. Oroville Economic Alliance (OEA), a coalition of business advocates and local agencies promoting economic development in Oroville and all of Butte County, will introduce itself and share its story at the 2014 Northstate Economic Forecast Conference (NEFC) January 16th, where it will be the primary sponsor, key presenter and exhibitor.
A coalition of public and private entities united in their passion for promoting the city, as well as all of Butte County, the OEA is excited to participate in this year's conference. The conference will provide an in-depth and candid look at where the national, state and North Valley economies are heading, both near- and long-term. Additionally, attendees will learn the critical information they need for successful business, community and strategic planning.
"Unlike the common perception of the rest of the Golden State, we have an abundance of affordable land; a ready workforce; and high-quality, plentiful water that is the cheapest in the nation," states Oroville Economic Alliance Director Michael Glaze. "Oroville is one of the best-kept secrets for all businesses, especially water-reliant ones like manufacturing, agriculture and beverage companies."
Oroville has already made its presence known on the international level, having recently exhibited at the prestigious Invest in North America (INA) conference in London. The conference is for companies who are interested in investing in North America or in expanding their existing operations to the region.
"At this rate, we won't be a secret for long," adds Glaze.
ABOUT OROVILLE ECONOMIC ALLIANCE
Oroville Economic Alliance is a private and public-sector coalition united in its goal—and passion—for bringing new business from across the country and around the world to Oroville and Butte County. Known as "California's Business Oasis," Oroville is unique for its business-friendly combination of abundant affordable acreage, ready workforce, strategic location, and lowest-priced water in the nation. Participating members of the alliance include South Feather Water & Power Agency, Oroville Area Chamber of Commerce, City of Oroville, Butte County, and Oroville Economic Development Corporation. For more information, visit http://www.cabusinessoasis.org.
ABOUT NORTHSTATE ECONOMIC FORECAST CONFERENCE
The Northstate Economic Forecast Conference will take place on Thursday, January 16, 2014 at the Gold Country Event Center, 4020 Olive Highway, Oroville, CA. Event information and registration can be found on the Northstate Economic Forecast Conference website, or call 530-898-4598.