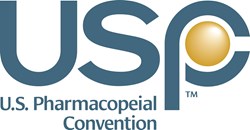 Rockville, MD (PRWEB) January 07, 2014
The U.S. Pharmacopeial Convention (USP) is proposing new monographs and introducing a new standard for authentication of skim milk powder to be included in its Food Chemicals Codex (FCC), First Supplement to the Ninth Edition.
Manufacturers and other parties are encouraged to comment on proposed monographs, which are posted in the most recent FCC Forum — the free, online vehicle for public review and comment on draft FCC standards. The proposed standards are available to public review for a 90-day comment period, which ends on March 31, 2014.
"The food ingredients industry is constantly evolving. USP proposes new ingredient monographs and methods in an effort to provide valuable resources to our stakeholders," said Gabriel Giancaspro, vice-president for Food Ingredients, Dietary Supplements and Herbal Medicines at USP. "USP is seeking comments on these proposals from all stakeholders in the food supply chain. The comments we receive to proposed standards in FCC Forum are invaluable to guide our work for the FCC. Our ultimate goal is to offer consumers products they can trust, and manufacturers and regulators are an integral part of that process."
Highlights of the FCC Forum include:

Bacillus coagulans GBI-30, 6086 — This is the first proposed FCC monograph for a probiotic type of microbial food culture. Bacillus coagulans GBI-30, 6086 is a Gram-positive, spore-forming bacterium, classified as a probiotic for its purported support to good digestive and immune health, and was the first bacillus to receive a GRAS (Generally Recognized as Safe) notification in 2012 from the U.S Food and Drug Administration (FDA). It can be used in a variety of foods, including baked goods and baking mixes, breakfast cereals, coffee and tea, dairy products, grain products and pastas, among others.
Because of the unique characteristics of food ingredients comprised of live microorganisms, the proposed monograph is specific to the strain level and represents only food ingredients that are labeled as this specific strain of Bacillus coagulans.
Non-Protein Nitrogen Determination for Skim Milk Powder – This new proposed standard is a simple identification tool that selectively measures and tightly defines the amount of non-protein nitrogen that authentic skim milk powders should contain, thereby excluding materials that are intentionally adulterated with nitrogen-rich chemicals like melamine.
The method is supported by new USP Reference Standards in development including, USP Skim Milk Powder, and USP Skim Milk Powder with Melamine – Level D. These USP reference standards will be employed as a system suitability reference standard to verify that the method is performing correctly.
USP Reference Standards for food ingredients are highly-characterized physical specimens used to help guarantee their identification and quality. USP Reference Standards for food ingredients are closely tied with the documentary standards published in the FCC.
USP Skim Milk Powder with Melamine – Level D is the first reference standard in the history of USP that was produced by intentionally spiking liquid milk with a specific level of melamine before spray-drying the milk to produce a milk powder containing a specified amount of melamine. This production process of this reference standard has been designed to mimic as closely as possible the way skim milk powder is expected to have been illegally adulterated.
Both reference standards are the first in a series of new tools that are being developed by USP's Skim Milk Powder Advisory Group aimed at protecting the food supply from economic adulteration with not only melamine and other known milk adulterants, but also new, yet unknown, adulterants that may be used in the future.
Chromium Picolinate and Chromic Chloride monographs modernization —Chromium is a metal that humans require in trace amounts to process certain sugars, proteins and fats. Chromium's most common forms are Chromium (III) and Chromium (VI), and both are used for industrial applications such chrome plating, dyes and pigments, leather tanning and wood preserving.
Chromium (III) Picolinate and Chromium (III) Chloride are commonly used in foods as nutritional supplements and can be found in a large amount of food products, including infant formulas and nutritional beverages.
Concerning to human health is the possible contamination of these foods ingredients with Chromium (VI), which is classified as a carcinogen for humans (IARC Group 1 - the strongest statement made for carcinogenic compounds). Due to the production processes, Chromium (VI) can occur as an impurity in all Chromium (III)-containing substances.
This public health risk associated with a contamination of Chromium (III)-containing food ingredients with Chromium (VI) prompted USP to introduce a limit test for Chromium (VI) in Chromium Picolinate and Chromic Chloride. Comments including additional data or alternative limits are specifically encouraged.
For media inquiries please email mediarelations(at)usp(dot)org.
USP – Global Expertise, Trusted Standards, Improved Health
The U.S. Pharmacopeial Convention (USP) is a global health organization that improves lives through public standards and related programs that help ensure the quality, safety, and benefit of medicines and foods. USP's standards are used worldwide. For more information about USP visit http://www.usp.org. FY1421