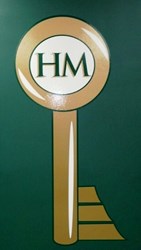 Blackwood, NJ (PRWEB) January 15, 2014
According to Clate Mask, the founder of Infusionsoft, 83% of the 28 million small businesses in the United States are solo-preneurs who do less than $100,000 in annual revenue. 6.1% do between $100,000 – $300,000 in annual revenue, and another 6.8% do between $300,000 – $1,000,000 in annual revenue. According to Michael Gerber, author of The E-Myth, 80% of businesses fail in the first 5 years. There are 3 main reasons why small businesses fail.
Reason #1: Poor or Lacking Leadership
The leader or leaders determine the direction of the business, because the leader(s) make the decisions. With the right people, small businesses succeed. With the wrong people, small businesses don't.
Reason #2: No Marketing Plan or a Bad Marketing Plan
The legendary management consultant Peter Drucker said, business all boils down to two things – innovation & marketing. No matter how cool the small businesses widgets are, if the world does not know about them, then a small business is on the way out of business.
Reason #3: Lack of Access to Capital
Ever seen or heard of someone whose business failed because they had access to too much funding? The issue is that people need to learn how to access capital. When people wisely use funding and capital, then a small business can absolutely grow and add value to the company.
To read the full finding and to read the full explanations of the Top 3 Reasons Why Businesses Fail click here.
Hawkeye Management connects entrepreneurs and small business owners with up to $50,000-$150,000 or more in freely spendable business credit lines. Hawkeye Management understands the mechanics and realities of small business credit better than anyone. Hawkeye Management knows what works, what doesn't work, and how small businesses can get the credit it needs as quickly as possible.