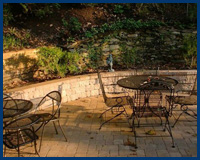 I'd give Drainage & Erosion Solutions a good rating. They did a good job on the work. They basically did a French drain for me. Their workers were decent, and the quality of their work was very good. They finished the job in a good time frame for me, too.
Washington DC (PRWEB) January 07, 2014
Drainage & Erosion Solutions, LLC released a new video describing its business and best industry practices recently. The video is meant to describe the business and industry best practices for Waterproofing Virginia and Water Damage Virginia.
Drainage & Erosion Solutions (DES) is an award-winning company that provides assessment and repair of all drainage and erosion problems for residential and commercial properties. They are a design-build firm, with both engineering and contracting divisions. Their team members all are year-round, full-time employees with a strong reputation for technical knowledge, attention to detail, great customer service and general excellence.
Founded and owned by Ken Fraine and Mark Lane, Drainage & Erosion Solutions, LLC, have over 35 years of combined professional experience in engineering and landscaping consulting and solving drainage and erosion problems. DES uses state-of-the-art materials and experienced crews with a supervisor that is always approachable and available on-site to address questions and concerns.
All DES consultations, assessments, and installations are performed by a licensed professional soils engineer, or landscape and drainage systems designer. These professionals have several decades of combined design and contracting experience.
Drainage & Erosion Solutions inspector will perform an assessment of the current situation and provide design solutions for:

Moisture-stained foundation walls
Wet basements
Shoreline erosion
Surface erosion
Water ponding
Slope stability
Wet yards
Window well egress systems
There are no fees for landscape designs and estimates, patio and retaining wall designs and estimates, and window well egress designs and estimates. To set up a consultation or for information please call Drainage & Erosion Solutions, LLC today at phone number (703) 391-0040 or visit them at their website at http://www.drainageanderosion.com/.